Ahh, Tenerife holidays. This Spanish island features some of the most beautiful volcanic beaches in the world, as well as year-round warm weather, breathtaking natural scenery and a large range of resorts to suit all budgets.
But travel beyond the coastline and you'll enter into a different part of the island, one that seems a world away from bustling bars and watersports. If you want to see Tenerife's arguably most beautiful sights, pack your comfortable shoes and head off on a hiking trail.
Here are 10 of the best hiking trails in Tenerife.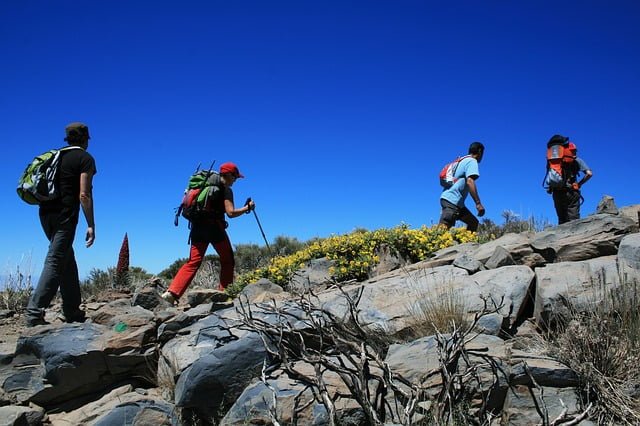 La Fortaleza
Distance: 5.3km
Difficulty: Low
Approximate time: 1 hour 45 minutes
If you're looking for a relatively flat trail where you'll encounter a wide variety of plants and animals, La Fortaleza is perfect. La Fortaleza means 'The Fortress', and features lots of small hills and mounds that were caused by the eruptions of Montana Blanca centuries ago.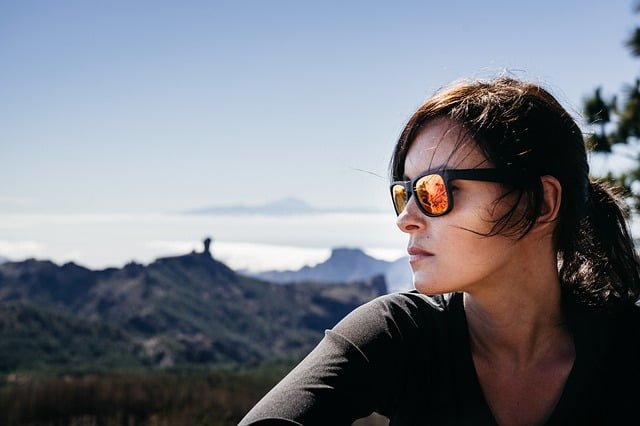 The Crater of El Teide
Distance: 0.6km
Difficulty: Intermediate
Approximate time: 40 minutes
To preserve the area's stunning natural beauty, the peak itself is off limits. However, you can still access the crater at 3,550 metres. However, keep in mind that this can be a steep walk and the altitude is high, so be sure to stop regularly for breaks to catch your breath and drink plenty of water. Once you reach the end of the trail, save some time to really take in the incredible views of Tenerife and the surrounding islands.
Pico Viejo Lookout Point
Distance: 0.7km
Difficulty: Low
Approximate time: 30 minutes
The last Teide eruption was in 1798, and from this lookout point you can see the trails of black lava that poured from the volcano during this time. Look to the west and you can see El Chinyero, the most recent volcano to erupt on the island.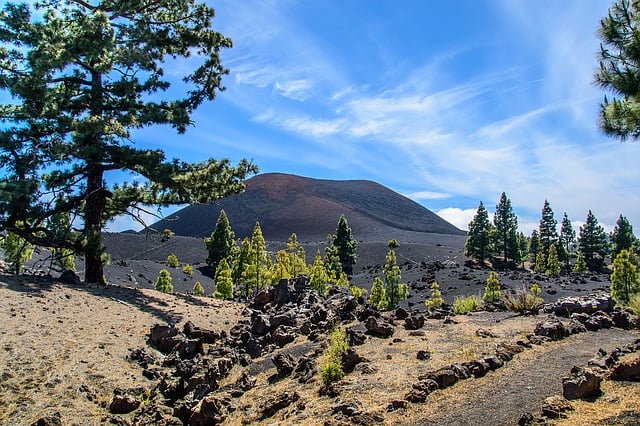 Sanatorium
Distance: 4.6km
Difficulty: Low
Approximate time: 1 hour 45 minutes
Starting at the foot of El Teide, this old mountain track is a great way to see the volcano from lots of different viewpoints. Along the way, you'll discover a plethora of fascinating beehives, as well as a range of flora and fauna.
Alto de Guajara
Distance: 2km
Difficulty: Intermediate
Approximate time: 1 hour 30 minutes
On this mountain trek you'll reach the highest point on the walls of La Caldera, at 2,715 metres above sea level. Here you'll enjoy wonderful views of El Teide, Montana Blanca and Pico Viejo. You'll also be able to see the ruins of the small cabin that the famous astronomer, Jean Mascart, used when he was studying Halley's comet in 1910.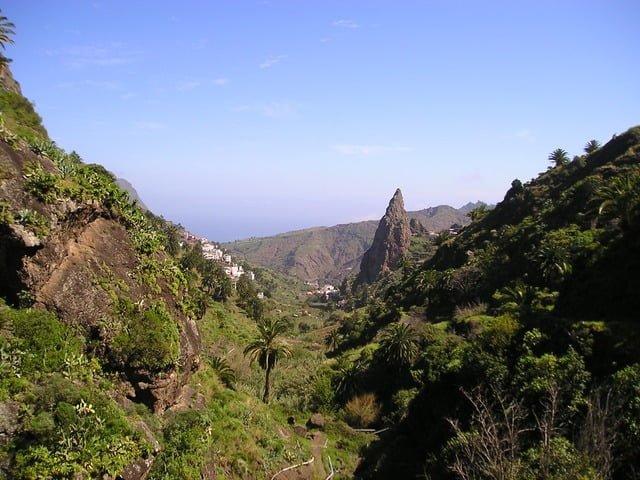 Arenas Negras
Distance: 7.6km
Difficulty: Intermediate
Approximate time: 3 hours
This trail's a wonderful one for bird lovers, as you'll most likely be able to see kestrels, chiffchaffs and Berthelot's pipits along the way. Climb upwards towards the El Cerrillar Mountain and be treated to a breathtaking view of the Llano de Maja plain, as well as the island of La Palma on a clear day.
Fasnia Volcano
Distance: 7.2km
Difficulty: Intermediate
Approximate time: 2 hours 30 minutes
If you're interested in the volcanic history of Tenerife, this is the trail for you. Along the way you'll get up close to some of the island's ancient extinct volcanos, as well as seeing some of the black lava that has poured out of the earth from past eruptions.
Los Regatones Negros
Distance: 5km
Difficulty: Difficult
Approximate time: 4 hours
This trail is a great option for experienced hikers looking for a challenge. As there is a steep climb involved, you will need to prepare and train for this one. An interesting attribute of this hike is that you can really see how the vegetation changes as you get higher and higher, as well as some of the black lava that's a product of past eruptions on the island.
Montana Rajada
Distance: 2.1km
Difficulty: Low
Approximate time: 45 minutes
For an easy trail that offers wonderful views of two volcanic peaks, choose this trek. Taking less than an hour, you'll be able to see the peaks of Montana Blanca and Montana Rajada, as well as get close to the natural pumice stones that were thrown from the craters centuries ago.
Abeque
Distance: 4.4km
Difficulty: Low
Approximate time: 1 hour 30 minutes
Another easy one, this trail covers one of the ancient pathways that used to take people to the top of the island. During your walk, you'll be able to see breathtaking views of the south of the island, and might even catch a glimpse of neighbouring islands as you get higher. Look up and you'll see wonderful views of El Teide, at a different angle to anywhere else on the island.
Tips for hiking in Tenerife
Take plenty of water. Tenerife has a year-round warm climate, and walking long distances can cause you to become dehydrated.

Wear flat, comfortable sandals and avoid flip flops.

Take a sun hat and wear it at all times. You don't want to be struck down with sunstroke when you're in the middle of nowhere.

If you're feeling tired, sit down and rest for a while. The heat gets to even the most experienced of walkers.