Sometimes the best travel experiences are those designed around specific occasions: festivals, concerts, cultural celebrations… and, of course, sports! Many of the world's most significant sporting events and contests take place at venues and in cities that are not just worth the price of admission, but a full, extended vacation. So with that in mind, here's a bit of information on 10 of the most incredible sports travel destinations in the world.
1. London, England
It goes without saying that London is a popular tourism destination, but it also has a legitimate argument as the world's best sports town. Soccer reigns supreme and just this year there are four Premier League clubs: Chelsea, Arsenal, West Ham, and Tottenham Hotspur in London. The city is also home to Wembley Stadium, arguably the top neutral soccer stadium on Earth in addition to the Wimbledon tennis championships. On top of all that, Bleacher Report recently ranked Lord's as the best cricket venue in the world's English national team's home grounds .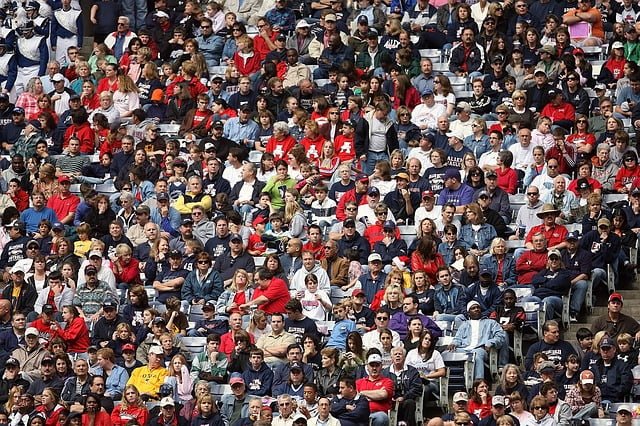 2. Chicago, USA
Any good U.S. sports fan understands that Chicago is one of the most loyal cities in the country. Wrigley Field is among the most historic venues in American sports and attracts passionate fans even when the Cubs are struggling. Bulls basketball and Blackhawks hockey have some of the best followings in sports, too. The city is buzzing with pro sports activity all year round, adding to the general appeal of the Windy City.
3. Manchester, England
This one is simple: Manchester doesn't have the variety of a London or Chicago, but it's home to one of the most spirited rivalries in club soccer. A Manchester City vs. Manchester United match, particularly at Man Utd.'s iconic Old Trafford stadium, is worth every penny it takes you to get to Manchester.
4. Melbourne, Australia
Perhaps best known for the Australian Open of tennis, Melbourne is actually a surprisingly dynamic sports town. The aforementioned Bleacher Report article ranks the MCG in Melbourne as the second-best cricket grounds in the world, and the Melbourne Cup is one of the most festive horse racing events you can find. And in addition to sporting attractions, we've previously written about the joys of visiting Melbourne!
5. Mexico City, Mexico
There's one main attraction for sports fans in Mexico City: the legendary Azteca Stadium that seats over 100,000 of the most passionate fans in soccer. It has also hosted World Cup games and countless Mexican national team contests. The Stadium Guide has more information on visiting this vital sports fan destination.
6. Madrid, Spain
Madrid seems to have fallen behind Barcelona in terms of international popularity as a tourism destination, but for an avid sports fan, it's a must-visit. The main attractions are soccer clubs Real Madrid and Atlético Madrid; but Real Madrid's basketball team is also among the most popular in Europe.
7. Cheltenham, England
Cheltenham makes the list for a single event, but one unlike any other sporting occasion. The Cheltenham Festival and its horse races bring droves of spectators to the area each March for four days of races, celebrations, and various thematic exhibitions. Betbright's preview of the festival has more information on the experience, including the themes of each day and what to expect as a fan. It's a fascinating sporting experience to be hold, and if that's not enough, the surrounding Cotswolds region is among the most beautiful areas in the UK.
8. Boston, USA
Like Chicago, Boston is an old-school sports town with historic venues, wildly enthusiastic fans, and pro sports all year round. Together, the TD Garden (where Bruins hockey and Celtics basketball take place) and Fenway Park (where the Red Sox play) house some of the coolest environments in sports. And that's without considering nearby Foxboro and the Super Bowl champion Patriots!
9. Kolkata, India
Perhaps the most obscure destination on this list, Kolkata is worth a plane ticket of any price if you happen to be a cricket fan. This is because of Eden Gardens, the grounds for India's national team and Bengal, and a stadium built in the mid-1800s. Cricket at Eden Gardens makes for a sensational atmosphere.
10. New York, USA
While the venues are spread out across New York City's boroughs (and some are technically in New Jersey), New York is the only city that has multiple sports teams in each of America's four major sports. And the city is soon to have two pro soccer teams as well, with NYC FC joining the New York Red Bulls. CBS named iconic Madison Square Garden as the best of the city's arenas, but really, you can't go wrong. Plus, in between sporting events, you're in the biggest city on Earth!