North America is home to some of the most iconic cities on the planet – and each one has its own unique personality. Of course, the country also boasts some amazing natural attractions, from volcanoes to the tundra, but it's worth visiting at least one city.
I have been lucky enough to visit some of the most popular cities in the USA – San Francisco, Los Angeles, Las Vegas and Miami – and I am about to travel to Boston and New York. However, there are so many others I long to experience, including Seattle, Washington, Chicago and New Orleans.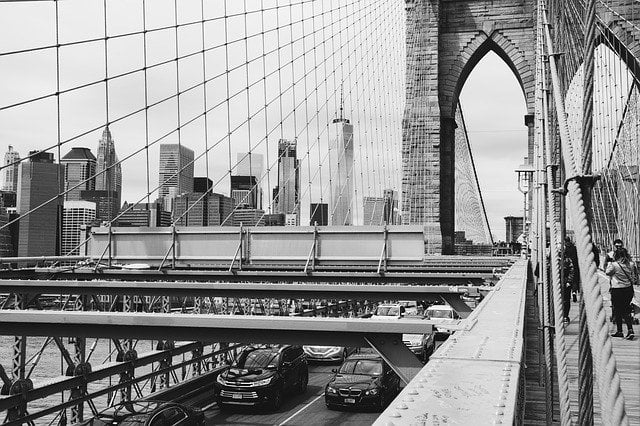 If you're about to set off on a holiday to the USA, read my guide to some of the cities it's worth calling in at on your way.
New York City
The Big Apple is not only one of the most famous cities in the USA, it is one of the country's most famous attractions full stop. Made up of Manhattan, Queens, Brooklyn, The Bronx and Staten Island, it will take you more than a few days to see it all.
Arguably, Manhattan is the biggest hit with tourists. This is where numerous movies have been filmed and television series have been set, while it's also home to countless celebrities.
It is a rich melting pot of culture, with some truly iconic sites to see. Among these are the Empire State Building, Statue of Liberty, Brooklyn Bridge, Madison Square Garden, Central Park and Fifth Avenue.
Of course, this is also the most expensive city in which to live in the USA. Don't worry though, as you don't need a lot of cash to enjoy yourself as a tourist. Just treat yourself to a delicious hot dog and spend a few hours exploring.
Las Vegas
The bright lights of Sin City are known the world over. This resort is just as popular with travellers from overseas as it is with Americans.
Las Vegas is almost like a playground for grown-ups, and if you think there's nothing to do here but gamble you'd be wrong. Yes, there are lots of casinos, but there are also unbelievable sites to see just walking around, like a replica pirate ship, scale model of the Eiffel Tower and a fountain shaped like a volcano.
Away from the Strip, you can take a helicopter tour overhead to see the bright lights of the city, or you can fly out to the nearby Grand Canyon – which is a truly awe-inspiring site.
New Orleans
The largest city in Louisiana has a rich history and is a great place to see some of the USA's oldest architecture. The iconic French Quarter is a simply beautiful place to explore as it is the oldest part of the city and lined with traditional buildings.
You can sample Creole food while you're here, which is influenced by French, Spanish, West African and German cooking. You will also want to listen to some jazz, as this is where the style of music originated.
Of course, this beautiful city has had a tragic past, being devastated just a few years ago by Hurricane Katrina. However, it is testament to the resilience and passion of the people who reside here that it lived to see another day and you will appreciate the truly remarkable and palpable atmosphere when you're here, which very few other metropolises boast.
These are three of the places I think are worth visiting when you're in the US, but what are yours?