For those who are into landscape photography, whether as a hobby or as a profession, mountains are some of the most challenging subjects. With lush greenery and scenic appeal, there is no doubt that they are extremely photogenic. If you want to travel, and at the same time, find some of the most beautiful mountains to be photographed, below are some of the countries that deserve a visit.
Italy 
When it comes to stunning Italian mountain ranges, without a doubt, one of the most beautiful is the Dolomites. Its alpine grandeur has captivated the attention of many photographers who have explored this fabulous country. With lakes, cliffs, and villages that are filled with unique charm, you will surely not run out of views to snap.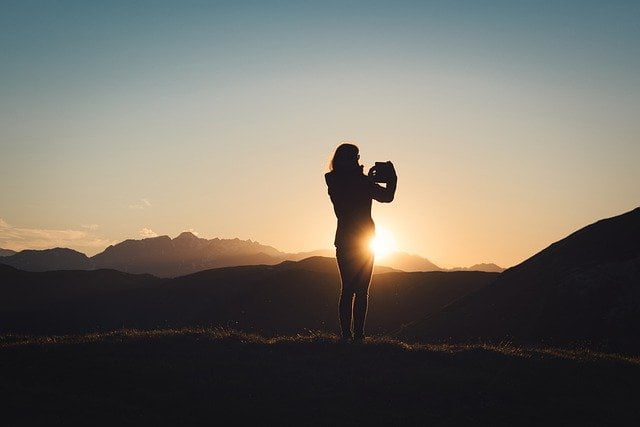 With 90,000 acres of land, it is considered to be one of the most striking landscapes not only in Italy, but all over the world as well. It is a UNESCO World Heritage Site, which adds up to its enchantment. Italy is also home to some fantastic accommodation that you can relax in after a hard day capturing the perfect snap.
Given the vastness of the Dolomites, there are some spots that are more picturesque than all others. For many photographers, one of their most common choices is Alpe de Sisui. Whether it is in the summer where it is blanketed with bright blue clouds or during the winter where it is covered with snow, it offers unmatched views that will surely make you produce photos that speak volumes.
Canada
In Canada, when you speak of beautiful mountains, it is a crime to not make mention of the Lizard Range. To capture the best shots of the mountain, why not consider seeing the Fernie Alpine Resort as well? It offers a one-of-a-kind experience, especially if you love not only landscape photography, but also skiing.
Another destination that is frequently mentioned when it comes to the most beautiful mountains in Canada is the Canadian Rockies. With several high peaks and ranges, it has a panoramic beauty that deserves to be photographed. There are also provincial and national parks in the land that covers the mountain. Collectively, they form part of a World Heritage Site. This in itself is already a sufficient reason to have it included in the list of the most beautiful destinations for mountain photography.
Nepal 
When it comes to beautiful and photographic mountains, there is never a shortage of them in Nepal. We would be a fool if we will not include Mount Everest in the list. Standing tall and proud at 2,029 feet above sea level, the highest in the world, it also presents magnificent views that are incomparable with any other. To capture the best photos of Mount Everest, book ahead and go on a trekking holiday in Nepal. This, however, is not for the faint of heart.
Ama Dablam is another beautiful mountain that is consistently ranked as amongst the most beautiful in the country. In English, the name translates to Mother and Pearl Necklace, which is an apt reference to the hanging glacier found on its peak. The glacier is comparable to a pearl and is one of the mountain's most distinctive features.