Planning a vacation in the UK is no easy task. You will be overwhelmed with the number of destinations that you should check out. If you only have a few days for your holiday, it is important to be wise with regards to what to pick. In this case, we are recommending three of the best places that will surely be worth your time.
The Cotswolds 
Yes, London is in everyone's bucket lists. But if you want to go on the route lesser traveled, the Cotswolds make an ideal choice. Its charming rural setting is perhaps one of the reasons on why it is one of the most-visited places in England. Plan your visit during the summer, which will surely make you enjoy the place more through walking or cycling. Or alternatively, you could plan your trip to the Cotswolds as a working holiday, especially if you work online as a copywriter, editor, or offering translation services.
With so many places to see in Cotswolds, which one should you visit first? This will actually depend on the things that you find interesting. If you like gardens and nature, head over to the Bourton House Garden. To get a dose of history, on the other hand, do not forget to include Tewkesbury Heritage Center in your itinerary. They have guided tours that will be appreciated by those interested in learning about its past. There are also some fantastic places to stay, including some great luxury cottages to make your stay truly memorable.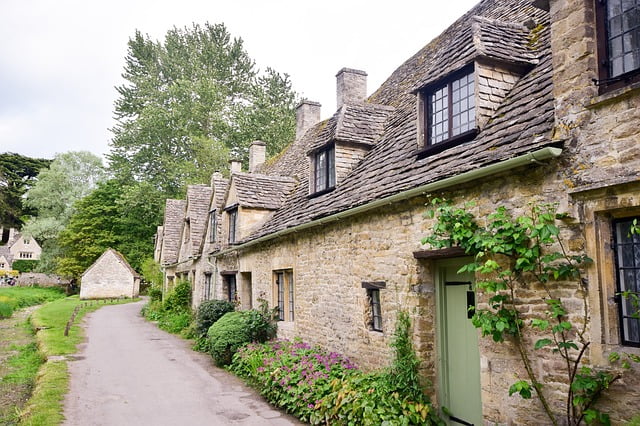 Cornwall 
With a coastline that stretches to a length of 300 miles, Cornwall is another popular destination in England. Its coast is perfect for those who worship the sun, but this does not mean that such is what Cornwall is only all about. It has also captivated the attention of many people because of its artistry as it is home to creative minds why have helped shape the Cornwall that is known today.
Whether you are traveling with family or friends, on your own or with your partner, the list of the things to do in Cornwall can prove to be almost endless. The Eden Project, considered as the largest rainforest in captivity, is one that should be part of your itinerary. Other attractions that are worth checking out when in Cornwall include Lanhydrock, Port Isaac, Land's End, Trebah Garden, and Tintagel, among others.
Yorkshire 
Whether it is world heritage sites or museums, breweries or galleries, there is plentiful of attractions in Yorkshire that will be appreciated by travelers of different personalities. For those who are traveling as a family, the theme parks should not be missed. Stockeld Park is one of the most popular for kids. More so, the Flamingo Land Theme Park and Zoo and Yorkshire Wildlife Park is perfect for kids who loves animals.
To discover the heritage and culture of Yorkshire, do not forget to visit their castles and ruins, with some of the most popular being Scarborough Castle, Helmsley Castle, Skipton Castle, Conisbrough Castle and Richmond Castle.  Along with fantastic architecture, Yorkshire is also home to some of the most breathtaking scenery in Europe. So you don't miss out, there can be no better way to explore this fantastic country other than by renting a campervan and exploring at your own pace.
While in Yorkshire, you can also indulge in art. There are many art trails that will expose you to works made with different mediums. Some that are worth checking out include Bradford Sculpture Trail, Seven Seas Fish Trail, Turner Trails, Ilkley Art Trail, and Leeds Art Trail.