If you're looking for a little adventure around the UK, then going on a weekend hiking trip is a great idea. The UK is home to some peaks which can usually be reached within a day, which is ideal for all of us nature lovers who maybe aren't quite fit enough to attempt something more arduous. If you do decided to attempt some of these hikes, just remember to get your annual travel insurance in order to stay protected.

Ben Nevis
Ben Nevis is the highest of all the mountains found in the British Isles and it's a great weekend hike. The mountain is located along the western side Grampian Mountains in the Scottish Highland and it's very close to Fort William. Each year, it attracts around 100,000 climbers looking to reach the summit at ,344 metres. What makes this mountain unique is that it's what remains of an ancient volcano.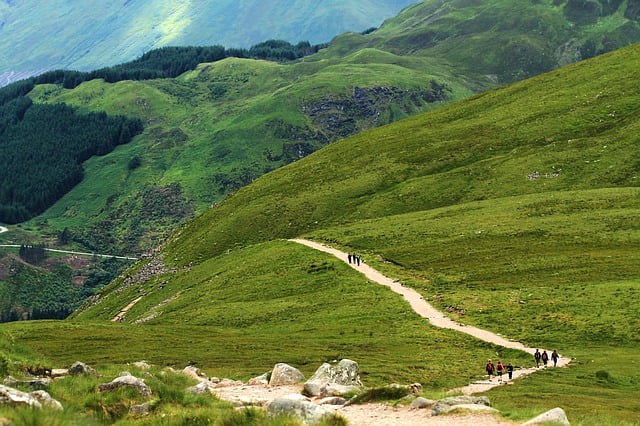 Snowdon
This is the highest mountain found in the Wales and it has an attitude of 1,085 metres above the sea level and it has the highest point in the British Isles. This mountain is known by many climbers as the busiest mountain that you can climb in Britain. The mountain has several rare flora and fauna species that cannot be found in any other part of the world. The mountain's name means Snow Hill and it offers one of the most scenic views in all of Britain.
Scafell Pike
Scaffel Pike is the highest mountain England, and it is located in the Lake District National Park in Cumbria. It has a height of 978m above the sea level and it is a rocky mountain. It is quite a rocky terrain, but once you reach the top you are rewarded with spectacular views in every direction.