Christmas is almost here. What are you most excited about? Aside from being the season of joy and gift-giving, this is also a good time to travel. If you have no idea where to go, below are three destinations that can prove to be perfect for a backpacking trip.
Australia 
Australia may not be on the top of the list of many people's choices for backpacking destinations. Nonetheless, this can be a practical choice because of the endless selection of the places to see without having to punch holes on your pocket. According to travel experts, the top places that you should see for a backpacking trip in Australia include Daintree National Park, Fraser Island, The Great Barrier Reef, Uluru, and The Whitsundays.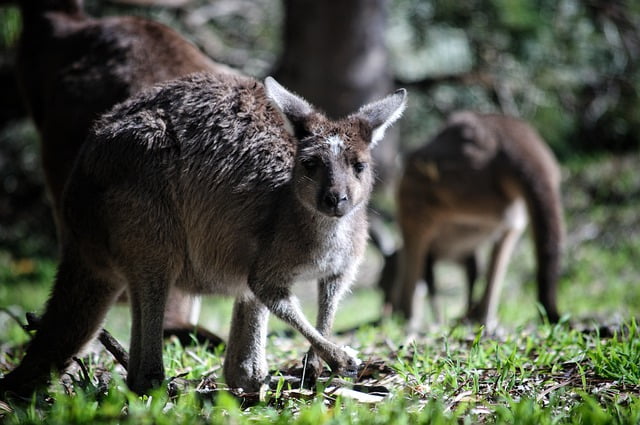 In order to make the most out of your backpacking trip in Australia, learn how to embrace the island life, which means that almost everything moves slowly. Expect buses to be late and other things to proceed slowly. Savor every moment rather than ending up being irritable. If you cannot drive by yourself, there are backpacking buses that offers cheap ways to explore Australia, such as in the case of Oz Experience. Although if you want to travel in style, you can hire a cheap campervan and see all that Australia has to offer at your own pace.
Thailand
The country has a reputation for its notorious sex tourism. Nonetheless, there is more that Thailand can offer. It is also heaven for backpackers as you can have an endless selection of hostels, including those that are perfect for flashpackers, a new term that is coined to describe more discerning backpackers. Whether in the city or in the island, there is something that is perfect for every backpacker. Since it is Christmas, however, make sure to secure your bookings early in order to avoid disappointments.
The country's capital, Bangkok, is one of the most-visited places. Khao San is where most backpackers are. If you want the island life, on the other hand, you can try backpacking in Phuket or Koh Samui. Chiang Mai, a charming village with a unique character, offers the perfect alternative from more crowded destinations. You can also head to Koh Phangan and try the legendary full moon party, one of the most popular activities amongst backpackers visiting Thailand.
Europe
Europe has the reputation of being an expensive destination, but that does not mean that it is not an ideal choice for backpacking. Christmas may be an expensive time to travel as prices can prove to be higher than normal. Staying at hostels, however, can still prove to be affordable, as long as you know how to pick the right one. Another way to save money is to be active and look out for last minute travel deals and take advantage of a great discount.
Krakow in Poland is one of the most popular choices for backpacking in Europe because of the unbelievably cheap prices. Here, you can see castles, palaces, and cathedrals, among others. Budapest also makes a good choice for backpacking. Do not forget to try their hot water springs during your visit. If you want to spend the holidays in Germany, forget about Hamburg and Munich. Berlin is more affordable, and hence, a better choice. Compared to European standards, Berlin is cheaper in ways more than one.