Ibiza transforms completely during summer, during the season in which tourist start to come to the island in large numbers. This is mainly due to the great number of events that start to emerge during the summer, namely the events centered around the different clubs of the island, but not only those, but also concerts, marketplaces, sports events, etc. There are a lot of different plans for the summer in Ibiza, for all tastes and ages.
Some of these events are not limited to the city of Ibiza or the neighboring villages, but also the towns far away from the city, like the village of Sant Antoni. Some of the most interesting ones are: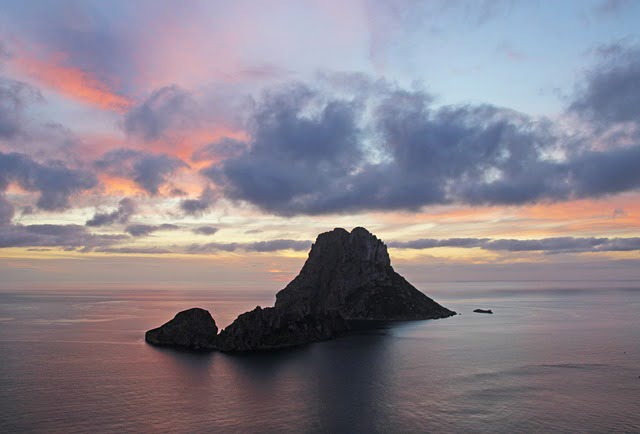 Bloop Festival Ibiza
Celebrated in the village of Sant Antoni in its fifth edition, this event brings in the island a lot of great urban artists to paint the village with graffitis of great quality and beauty, as well as concerts during july and august in various places of the town, like the Ses Coves Blanques Lighthouse, or urban art workshops for the kids.
Ibiza Opening Parties
At the beginning of June the main clubs of Ibiza, like Space, Amnesia or Ushuaïa prepare some opening parties for the summer, where they bring DJ's and producers from the elite of the musical scene, and each one of them does a different event. This year, for example, Ushuaïa has prepared what they called the 'Double Trouble', an event where they will pair up famous DJ's that will do music sessions in the different halls of the famous club during some days.
Sports events
One of the plans that is gaining notoriety this year are the different sport events that are being made during the year, like swimming competitions, marathons, triathlons, biking races, etc. A lot of tourist choose to do their own sport activities, as well as renting a bike in order to go to any place in the island to do some trekking, etc.
The festivities of Sant Bartomeu
One of the most awaited event of the year in the village of Sant Antoni, celebrated in the month of August (the 25th to be exact), this festivities include music, dances, workshops and an amazing fireworks castle above the Sant Antoni Bay which closes the festivities. This celebration is perfect for all the family and will make you feel like a resident of the White Island.