Backpacking is one of the most fascinating ways to travel. You are not always in the situation to travel in luxurious style or manner. Backpackers always like to travel with the minimum luggage and stay in comfortable yet cheap places. For many people especially students, it is the only way to travel. Backpackers want to travel to more places in the lowest possible cost. That's why they are always searching amazing yet affordable places to travel to. Here is a list of four such places that can be surprisingly affordable for a backpacker.
Turkey
Turkey is very eccentric travel destination that has more or less something to offer to people of all ages. There are many different types of attractions that attract backpackers from everywhere. And to top it all, it is quite affordable and budget friendly. From ancient ruins of troy to bustling commercial towns, from breathtaking islands to perfect sandy beaches, Turkey literally has something for everyone.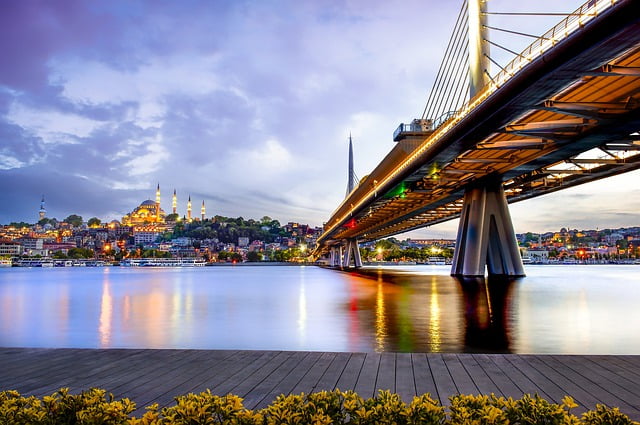 The delightful people of Turkey will welcome you into their country, making it a very friendly location for backpacking. The Hagia Sophia museum, Istanbul's Old Town, the Chora Church, the opportunities for amazement here are endless.
The UK
The UK consists of England, Wales, Scotland and Northern Ireland and each of these places are magnificent backpacking locations. Although most of the travelers make their stop in England, but great train and bus services make it pretty easy to travel to the other areas of the UK. The prime attraction here is London, the capital city of England. From amazing architectures and museums to breathtaking nature, all can be found here. The Scottish Highlands with its charming sceneries are quite amazing for backpacking as well. Unspoiled wilderness in wales and the unusual volcanic geography in the Northern Ireland are also sights that can impress backpackers from all around the world. With so much to see and do, the best way to enjoy the UK and travel in style is to rent a campervan in London and explore at your own pace.
Thailand
In Thailand you will always find many backpackers who are trying to have a nice time. The country is filled with delightful people and the friendly atmosphere here will guarantee that you have wonderful moments. Along with the remarkable culture, Thailand boasts of some stunning beaches and splendid natural attractions. You can find many historic and culturally significant temples that can be quite a spectacular experience. But one of the most amazing things here is the amazingly cheap yet ridiculously tasty food. Thailand has a unique atmosphere and ambiance that make people fall in love with this country.
Greek Islands
The land of Greek sovereign consists of some 6000 magnificent islands. Among these islands, only 227 are inhabited. All these islands together create one of the most unique phenomena on the European continent and many of them present fabulous touring opportunities for the backpackers.  In these islands, the fascinating natural landscapes include nearly 16,000 kilometers of coastline, intriguing bays and coves, sandy and pebble beaches, splendid caves on the coasts with dark sands, steep rocks and volcanic soil and a few wetlands in the coastal area. Along the coast is the magnificent port city, and ideal backpacking holiday destination of Thessaloniki. A cultural hub on the Greek coast, many of the countries best poets, musicians, artists and philosophers have called this city home. The fascinating civilization on the Greek islands will receive you with a warm welcome and from there the magnificent beach bars, restaurants, white washed houses, charming villages and splendid museums will impress you on every step of your journey.