One of the best reasons to travel is to attend cool festivals and cultural celebrations around the world. These events often offer a unique look at the country, plus they are a lot of fun to take part in. Turkey in particular is home to some rather unusual festivals, and in today's post we are going to highlight 3 different ones you should consider checking out!
The Whirling Dervish Festival
The Whirling Dervish Festival, also known as the Mevlana Festival, takes place in the month of December in Konya, Turkey. The event last a full week and it'll give you the opportunity to watch as dervishes whirl themselves into a trance-like state that is said to bring them closer to god. The festival commemorates the death of the 13th century Sufi saint Mevlana who believed that communication with God was possible through dance. If you want to attend this event you'll have to book tickets well in advance as they sell out fast.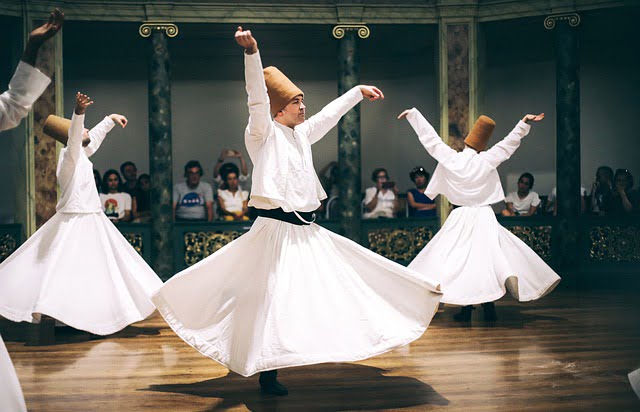 The Oil Wrestling Festival in Kirpinar
Every year about 1,000 men gather together to wrestle. The catch: their bodies are covered in oil. The tournament is held in late June and it is one of the longest running sporting events in the country. There is a top prize of a golden belt for the one who is the winner, and if the person wins three years in a row, the belt is theirs to keep.
The Turkish Delight Festival
The name of this festival is a little misleading because it really has very little to do with Turkish delight. This festival is not about the sweet dessert, but about dancing! The Turkish Delight Festival is all about belly-dancing and traditional dances from the orient. It is held between April and May, and it draws dancers from around the world. You can listen to music, catch performances, and take part in workshops so that you can learn how to belly dance as well.
And that's just a small sampling of the fun events that take place in Turkey throughout the year. You can browse here for more ways to make your Turkey holidays memorable. Bon voyage!