The perfect recipe for a fabulous beach vacation includes lots of sunshine, shimmering waters and white sand. The state of Florida has all those ingredients and more. Second only to Alaska in the length of coastline, Florida is accessible year round. From the excitement of the East coast to the quaintness of the Keys to the slow pace of the Gulf coast, there is an ideal beach experience for everyone, plus car rental companies also offers deals to help make the trip even sweeter. Now here are five of the top Florida beach options.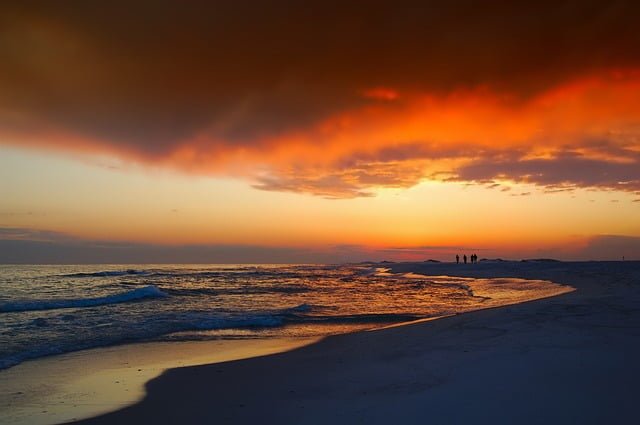 Siesta Beach on the Gulf of Mexico in Sarasota, is incredible. The fine sand feels amazing, and since its composition is almost 100% quartz, it is cool to the touch no matter how hot it gets. Siesta has received Blue Wave certification for cleanliness and safety.
Sanibel Beach is located on one of Florida's barrier islands of the same name. The beach is famous for the abundance of shells found there, but it is also a great location for the avid fisherman or bird watcher. The warm Gulf of Mexico waters are so inviting!
Sandspur Beach is located in the Florida Keys inside the Bahia Hondo Key State Park. The powder-like sand is fantastic, and the mild waves make it a great family location. The clear water makes it an excellent location for swimming and snorkeling. Arrangements for snorkeling tours can be made.
South Beach is for those who love to spend the day in the sun and surf, then, take advantage of the incredible nightlife. Nicknamed SOBE, South Beach's location between Biscayne Bay and the Atlantic Ocean make it a haven for water sports such as parasailing, paddle boarding and jet skiing.
Cocoa Beach is on the eastern Space Coast of Florida. Excellent surfing and a beautiful pier draw many visitors to this shoreline gem. An ideal beach location for families, it is closest to central Florida's main attractions.
Come vacation at one of Florida's amazing beaches, and let the Sunshine State prove why it is so special. If you're looking to rent a car in Miami be sure to check out these rates starting as low as $18 per day. Contact a travel agent and inquire about one of the many fine vacation packages available. You won't be disappointed.