Usually, an exciting cruise meant booking tickets on a cruise ship only to either Greek Islands, picaresque coasts of southern Europe or even to the exotic lands of South America and North Africa. But Asian destinations had always been ignored in this respect.
For a long time, Asia had been stereotyped wrongly as a haven for budget travellers and nothing else. But this perception is now changing. Most of the cruise destinations in Europe will appear predictable when compared to the eclectic attractions of the newly evolving Asian cruise stops. Let's find out which are the five best cruises in the Earth's biggest continent as of now.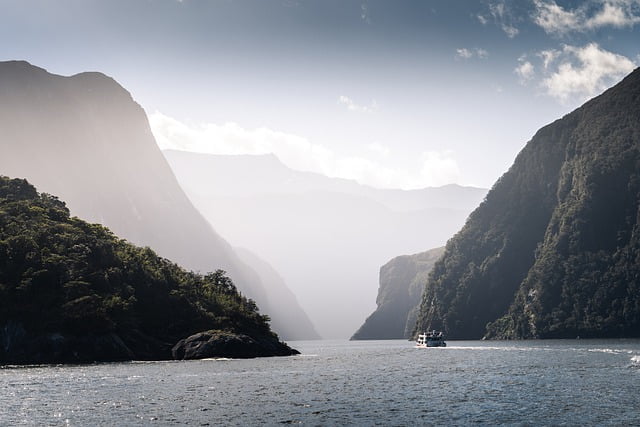 1. Bali And Surrounding Islands
That Bali is one of the most enduring tourist spots in South Asia is no surprise; travellers and bloggers have raved and ranted for long about the delicious seafood, sun-kissed beaches and modestly priced rooms and villas. But if you thought that Thailand was the only place to have fun under the sun, think again.
There are cruises which will take you on a whirlwind tour of the islands around Bali. And at each stop, you can expect to have some adventure or the other. You can live out your Indiana Jones fantasies by going for volcano tours or you can chill out with some snorkelling under those ethereal waters. And you can savour local flavour in those markets as well.
2. Cruise From China With A Chef
Do you know Darren McGrady? Well, he has been the chef to the Royal Family in Britain as well as five of the most distinguished US presidents. The good news is that he is going to be the special guest on a truly special cruise from Seabourn which will take tourists from the skyscraper spectacle of Hong Kong to the sublime delights of Kobe in 18-days.
McGrady will regale passengers with tales and vignettes of the Royal Family as well as some of his signature dishes. That is not all. The ship will make a stop at Taiwan but it will also 
pause for a total of three days in Shanghai, where you can witness its breathlessly beautiful cityscapes.
3. The Journey Of Japan
Japan has become the most popular destination for cruises in Asia. And Princess Cruises is offering everybody the chance to explore the Land Of The Rising Sun. Lasting for two weeks, this trip will take you full circle from Yokohama to the beautiful port of Aomori just in time for the sensational Nebuta Festival.
It is exactly that time of the year when the whole country will come alive in its vivid and colourful celebration of its festivities. The stops in between include the city of Nagasaki, the historical city of Hakodate and even up into the legendary penal colony of Korsakov up in Russia.
In between, you can enjoy the quietly magnificent delights of Japanese folk culture, including the sumptuous eating options at Yokohama.
4. South China To Singapore
To begin your cruise on a suitably auspicious note, watch the traditional and thrilling acrobatic dance in Shanghai. After that, you can pack your bags to board the cruise whose final destination will be far in the South Asian island of Singapore. The cruise is for a total of 9 nights and it will be aboard one of the ships of the Royal Caribbean International.
The trip from one glitzy city to another will also go through southeast China, where it will stop at Xiamen. It will go on stop at Hong Kong with its junks, sampans and laser lights. As an added bonus, you will also get to stop at Ho Chi Minh City for a night. This is where you can rediscover Vietnam in style.
5. Borneo And The Philippines
While destinations like Japan, Vietnam and China are enjoying the attention, it was high time when we start exploring more of South-East Asian hotspots like Borneo and the Philippines. Now, this cruise by Windstar Cruises is actually between the cities of Singapore and Hong Kong but it is in the detours that the real fun will be for tourists.
In Borneo, you can wander in the beaches of Boracay and the rainforests or even go up climbing Mount Kinabalu. And you can go for a snorkelling adventure in Tunku Abdul Rahman Marine Park. When you come to the Philippines and you can get lost in the Thousand Islands National Park. There are also the beach resorts to check in to.