Las Vegas – the city that never sleeps! This is such an iconic destination for parties, honeymooners, and families on vacation, but did you know that Vegas can also be a bit of a photographer's paradise? Today, we're going to show you 5 spots around the town that are worth lugging your camera to.
1) In front of the Bellagio
The gorgeous architecture combined with the beautiful reflection in the water make for a prime photo. The only think that makes this shot even better is if you can capture the famous Bellagio water fountains going off every half hour Monday through Friday from 3pm to 8pm, and every fifteen minutes until midnight. But, there's more to this spot than just a water fountain. If you walk around the lagoon, you can capture different reflections in the water including the Paris Eiffel Tower.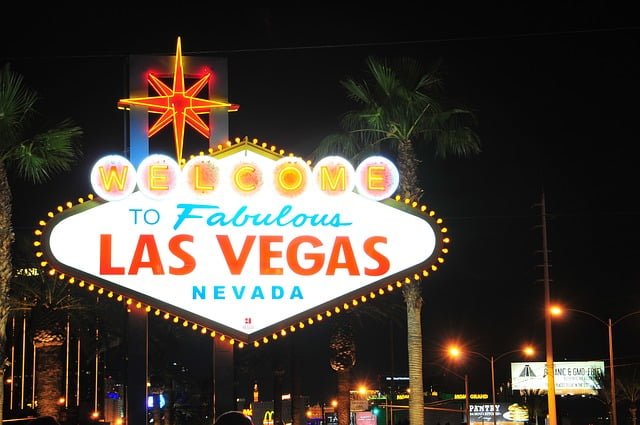 2) Inside the Venetian
If flying all the way to Venice, Italy to take a gondola ride is out of the question, then be sure and make it to the Venetian in Las Vegas. You can spend hours photographing the gondolas floating along the "river" inside of the hotel. The quaint shops along the water, the cobblestone pathways, the lighting and beautifully painted "sky" on the ceiling make for the perfect romantic spot.
3) The architecture at the Luxor
Take a step back in time and travel to Egypt while photographing the Luxor. The big sphinx in front of the hotel is a photo spot that you don't want to miss. The amazing architecture of the Luxor hotel which looks like a pyramid is amazing in and of itself. But there's more to the Luxor than just good looks; you could also try your hand at the tables and if you need a bit of practice before getting there, you can visit these online pokies games here.
4) The Mirage volcano
Walk over to the Mirage hotel and capture the magnificent waterfalls surrounding the "volcano." And, if you catch it at the right time, you can photograph it erupting. The fire and water spewing from the volcano is loud but fun to watch.
5) The famous Las Vegas sign
This is the iconic "I've been to Las Vegas" photo. The large neon sign signaling "Welcome to fabulous Las Vegas, Nevada" lights up the night sky. It's definitely a photo that you'll want to have even if you snap on your way out of town.