Located smack-dab in the middle of Manhattan, this park is an iconic New York City site. However, just because it's a park doesn't mean that there is nothing to do there but go for a stroll. Central Park is a place to rent paddle boats, ride a horse carriage, go rock-climbing in the summer or ice-skating in the winter, ride a carousel, visit a zoo, check out an art gallery, take in a play, or attend a music festival.
Get to know Central Park
A lot of people coming from the UK feel at home when going to Central Park and make sure to add this to their itinerary. Make sure to book your flight and hotel early! Flying from the United Kingdom can be expensive. It is a good idea to watch for specials and discounts that some sites may offer.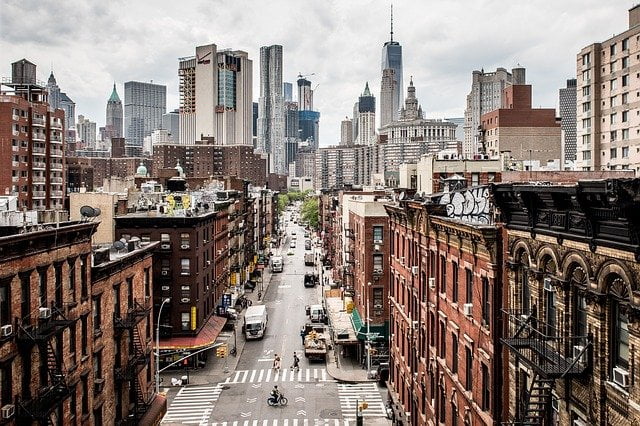 New York Public Library
Going to the library may not be the first thing to do on someone's holiday list, but when you find yourself in New York City it's a whole different story. Not only does the New York Public Library hold close to 53 million items, but it is also one of the most impressive works of architecture in the city. Walking into the Rose Main Reading Room is like walking into literary heaven, and it is a great place to study if you happen to be taking in this iconic New York City site.
Socrates Sculpture Park
This former landfill in Astoria, Queens has been transformed into a public art space dedicated to exhibiting sculptures.  This is a great place to visit in the summertime as their are tours of the exhibits, farmers' markets, outdoor movie screenings, and free public events like yoga and capoeira. It's a great way to see another side of New York City.
Take the Staten Island ferry
The Staten Island ferry crosses Upper Bay from Manhattan to Staten Island 24 hours a day, 365 days a year, and at no charge to passengers. The trip takes 25 minutes and provides postcard worthy views of the Lower Manhattan skyline. This ferry is a popular alternative to the pricier Liberty Island and Ellis Island ferries.
Times Square
One cannot speak of New York City without mentioning one of the city's most visited tourist attractions. Located at the crossing of Broadway and Seventh Avenue, this is a place where giant billboards, neon signs, and masses of people dominate the landscape. You haven't experienced New York City until you've set foot here at night.