It's a long weekend! What are you going to do? Do not let this pass without having to enjoy your quick break from school, work, business or the daily grind – relax and have fun! If you are clueless with regards to the best long weekend activities in the UK, keep on reading and we will recommend some of the best activities that you can enjoy.
Play Golf 
Whether you are a looking for a golf course designed for pros or one where you can find classes for novices, there is never a shortage of options in the UK. The Celtic Manor Resort in Newport, The Mere Golf Resort and Spa, Trump Turnberry, Devere Staverton Park, Vale Resort and Foxhills are just some of the most popular choices for a quick golf break in the UK.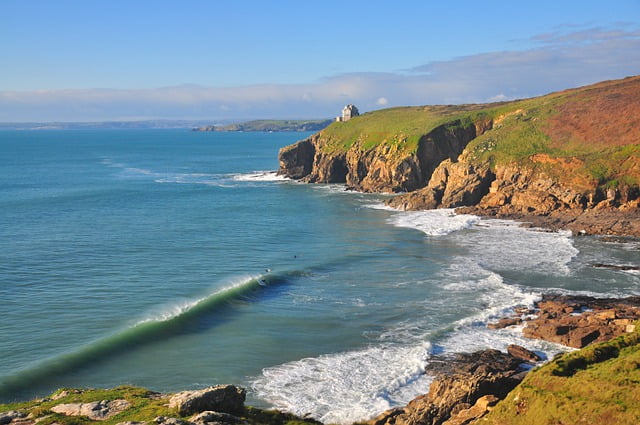 Have a Beach Break in Cornwall 
The beaches of Cornwall will also offer the perfect retreat for the long weekend. Whether you would just like to lay under the heat of the sun, stare at the magnificent sea, or ride a surfboard, there is definitely something that can be enjoyed. For the best experience, hire a self-catering cottage for privacy and freedom during your weekend escape.
Hike in the Yorkshire Dales 
If you are into physical activities, a good idea for a UK long weekend is to go hiking in the Yorkshire Dales. It is not only a good exercise, but will let you commune with nature and appreciate its beauty. It has been considered as one of the best walking destinations in UK, which explains why it is also good for hiking. Some of the choices include Malham Tarn archeology, Upper Wharfedale and Langstrothdale.
Go Kitesurfing in Wales 
The beach is one of the most common reasons why people go to Wales. However, at times wherein the weather will not permit you to go swimming, there are other activities that can be enjoyed. In Pembrokeshire you can try kitesurfing. In a small board, the wind will pull you and your kite. There is a need to learn some balance and exert power, making it a good exercise at the same time. If you have not yet tried kitesurfing in the past, there is no need to worry. There are many instructors who can teach you the basics and over the course of the weekend, your vacation will come to an end with you knowing how to control your board in the wind. You can book a vacation package to the British Isles that will include activities such as this.
Try a Cycling Tour in Newcastle 
Recently, cycle tours have been popular because they are eco-friendly and they provide a unique way of exploring your destination. If you got a weekend off and you would like to try cycling tours, Newcastle is one of the places that should be taken into consideration. Whether you would like to see historic castles or splendid coastal views, there are cycling tours that will prove to be perfect for your preferences. This is good especially for people who are looking for some active fun on a long weekend in the UK.