Most people think of beautiful architecture and authentic Italian cuisine when visiting Tuscany, however, the region also boasts diverse natural landscapes known for their tranquility and rich history. Today we are going to be highlighting 5 activities you can try in Tuscany to make your trip a little extra special, and believe us, Tuscany has plenty of charm to go around!
Stay in a luxury villa
If you're travelling all the way to Tuscany, why not make your trip even more memorable by splurging on a villa? Yes, you could stay in a hotel, but for a true taste of Italian living, why not book an authentic villa in the countryside. This way you'll get gorgeous views in a serene setting, where you can really disconnect from it all. For a better idea of what's out there, you can browse Tuscany vacations here and see a selection of 5 star villas that will make you swoon.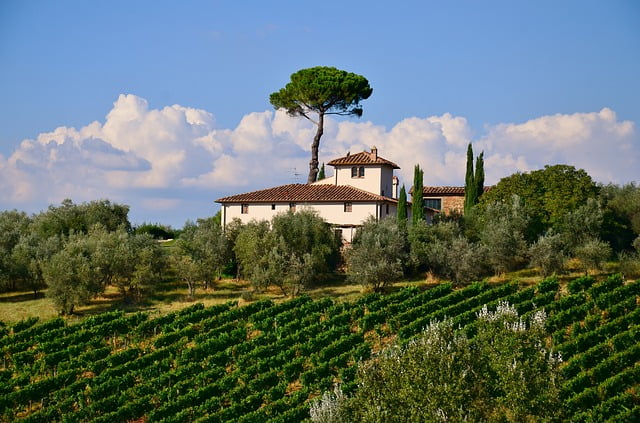 Hot air ballooning over the countryside
One of the best ways to experience Tuscany is to get a bird's eye view of the spectacular region. Take a hot air balloon ride over the fog-covered hills where you can glide over acres of olive groves and vineyards. You can enjoy taking photographs of the scenery and viewing ancient townships that will allow you to have a unique perspective of the destination. The timeless romantic beauty of the country will allow you to have an experience that is memorable and enhances your time spent in Italy.
Truffle hunting in the forest
Many people come to Italy for the truffles, which are considered to be some of the best in the world. Explore the forests to find the truffles, which grow plentifully and are known as a gourmet treat. Many truffle hunting tours are available, which will teach you how to find the item and cook them once you get back to the kitchen. Just as a warning, once you have a taste of truffles you'll be ruined for life! Better start making some room in your suitcase to bring a few jars back home with you.
Sample wine at a vineyard
One of the most popular activities to partake in while visiting Italy is getting the chance to sample different wines at a vineyard. There are countless wineries offering guided tours and tastings, so be sure to pencil this into your itinerary. You'll also get a look at special cellars and learn about the traditions and history of winemaking while trying some of the best wines in the world. Again, you may be tempted to stuff a bottle or two into your luggage after this trip!
Bike through the hills
Explore the countryside by riding a bike where you'll be surrounded by enchanting landscapes that stretch on for miles and miles. If you're new to the country, take a bike tour where you'll learn about the history of the region and pedal past scenic vineyards while trying fresh cuisine and wines that are made in the local area.