Winter is coming! Hurry up and begin planning for your trip now before accommodations run out and airfare becomes more expensive. Clueless about where you should be headed? Below are our top five recommendations for the best destinations to enjoy this coming winter.
Greece 
Crete, a densely populated island in Greece, is one of the country's most-visited destinations during the winter basically because of its warm temperature. This is the perfect spot to have your dose of the Mediterranean sun. You should go on a hiking and biking trip to enjoy its most spectacular views. Santorini and Mykonos, of course, should not also be missed. Some of the most popular attractions to see when in Greece include Vikos Canyon, Cleidonia Stone Bridge, and Thessaloniki, among others.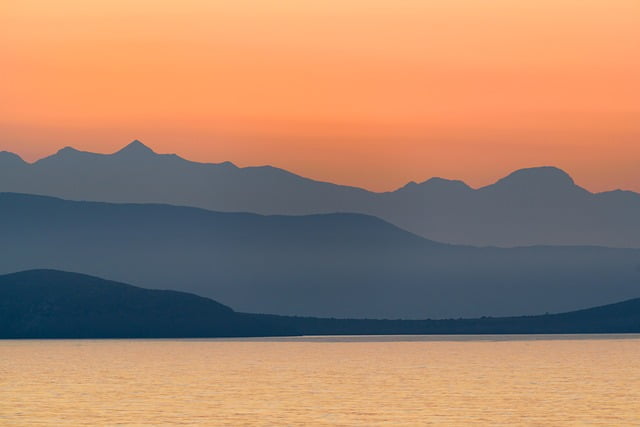 New Zealand 
The majestic sceneries of New Zealand, on its own, can already provide you with sufficient reason to consider it as one of the best places to visit for a winter escape. For the adrenaline junkies, this is considered to be paradise as there are tons of activities that you can try to challenge your adventurous spirit. If you want to explore New Zealand at your own pace, you can hire a cheap campervan and make sure you don't miss a thing. If you love Lord of the Rings, it is also pretty much obvious that New Zealand should be a part of your bucket list.
Israel 
The Middle East, specifically Israel, is one of the most promising destinations to visit this winter. It may not be as popular as other countries, but it has a charm of its own. Exploring the Old City of Jerusalem is perhaps one of the most popular things to do when in Israel. This is especially true for religious people. Meanwhile, if you are looking for a more unique experience, float at the Dead Sea. To experience what the country has to offer in terms of nightlife, Tel Aviv should be on the top of your itinerary.
Egypt 
When you mention Egypt, one of the first things that would come into mind would be the Pyramids of Ginza, which is perhaps the most popular attraction in the country. While it is really worth seeing such on your trip, there are other attractions that will give you a memorable time as well. In Cairo, make sure to visit the Old City, as well as the Egyptian Antiquities Museum. Another attraction in Egypt is the River Nile, which has to be experienced by a wonderful river cruise. The Valley of Kings and Queens, Aswan High Dam, Philae and the Temple of Isis also need to be on your to do list!
Cuba 
As noted by many travelers, you have not yet seen the Caribbean at its most beautiful if you have not yet set foot in Cuba. Do not be easily discouraged from what you hear about the mysterious Communist ways in the country. From world-class cigars to picturesque beaches, there is never a shortage of places to explore and memories to make during your winter escape. Be ready to embark on an adventure and make sure to not be confined in a specific place. Havana, Trinidad and Vinales Valley are some of the essentials to be included in your itinerary.