As a beautiful country, Scotland is one of the favourite places to visit by many holiday-makers from around the world. Any hiker will love the stunning steep mountains, lush greeneries and jagged coastline that the place has to offer. Here are the 5 hiking trails in Scotland that many travellers seek to explore these days.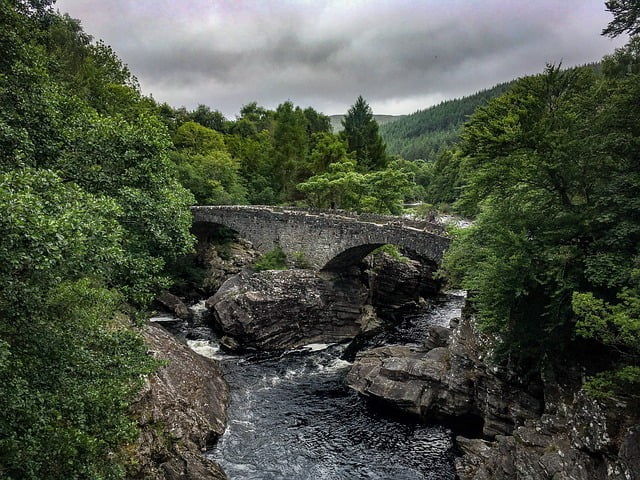 West Highland Way
This place is Scotland's eco-zones alley that includes moors, forests and mountains. With a long stretch from Milngavie to Ft.William the trail is stunning because of the hills with cascading verdant greenery. The most popular tourist spot found in West Highland Way is the Devil's Staircase. It is well-known for challenging walks.
Great Glen Way
From Ft.William to Inverness, a beautiful trail lies in its midst named as Great Glen Way. If you love wide stretch of forest areas, this is the perfect place for you. Marvel at the fabulous scenery around this area. Don't forget to remember memories of your hiking activity.
East Highland Way
East Highland Way is the newest long-distance hiking trail in Scotland which starts at Ft.William. It ends 78 miles later at Aviemore. The best features of this area include the three attractive castles, prehistoric areas, many eye-catching ponds and long stretch of wilderness. You'll never get bored while hiking with the beauty of nature around you.
The Clyde Coast Way
With the Clyde Coast Way, you will experience a smooth-sailing hike. It is a shorter trail compared to the other ways discussed earlier. The coastline is exceedingly striking and adorned with famous tourist attractions such as churches, pubs and other interesting places. If you're a beginner in the hiking world, this trail in Scotland is perfect for you.
North to Cape Wrath
If the Clyde Coast Way is for beginners, the North to Cape Wrath is for experienced hikers. Simply put, inexperienced hikers should not try walking at North to Cape Wrath. Since some parts of the route are unmarked and uninhabited, it is essential to bring complete gear for the hiking activity. Also, don't forget to marvel at the lighthouse of Cape Wrath.