Amsterdam is a great city to explore – small enough to be convenient and yet vibrant and large enough to offer plenty of interesting sights and attractions. A great way to get a feel for this city is to wander along the plazas, squares and canals which are lined with historical buildings. The city also has a rich cultural history, so you'll want to make time to visit the art galleries and museums which depict the Netherlands' mercantile tradition.
To help you plan your trip, browse flights to Amsterdam and consider some of the attractions below for your visit: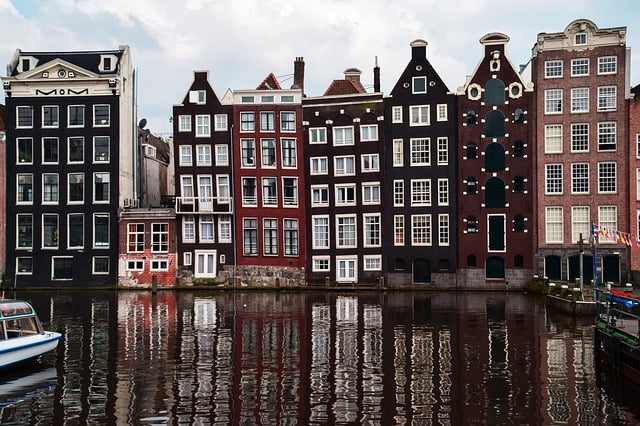 Van Gogh Museum
This museum is largely focused  around the work of Van Gogh and his contemporaries. The Van Gogh museum in Amsterdam happens to be the largest collection of Van Gogh's paintings and drawings in the world, and is one of the most visited museums in the whole country.
Katten Cabinet
This historic attraction is great for people who adore cats. This quirky museum holds works by greats like Pablo Picasso and Rembrandt among others, all with a focus on our feline friends. In this unique tourist's site, you will find a number of artifacts including paintings, sculptures and any other pieces which pay tribute to influences of a cat to the history or culture and art.
Anne Frank's House
This is the home where Anne Frank, her family, and four other family friends hid together during the Nazi persecution of the Jews. Today the house acts as a museum that houses an exhibition on the life and times of Anne Frank.
Canal Tour
Amsterdam is a town that is built round several systems of canals. The beautiful and relaxing waterways offer offbeat trip of the town. Other canal tours are some short trips via the Red Light District even though others are basically relaxed dinner affairs.
Boat houses
This serves as one of the key tourist attractions in Amsterdam. You'll notice a unique lifestyle on Amsterdam's canals, where some residents have chosen to live in boats and floating homes as opposed to traditional housing.