A vacation in the UK can be luxurious in ways more than one. Depending on where specifically you are headed, you will be confronted with a variety of activities that are fitted for royalty. Even if it means spending more to have these experiences, at the end of day, they will surely be worth it and will make your holidays more memorable.
Afternoon Tea at Claridge's
Afternoon Tea at Claridge's The Brits love their tea, which makes it a must to go for an afternoon tea when you are having your vacation in the UK. The choices will be endless, but one that should not be missed would be Claridge's, London. Over the years, this has been a popular spot for afternoon tea, making it one that is frequently mentioned in guidebooks. In spite of being touristy it has maintained its air of authenticity.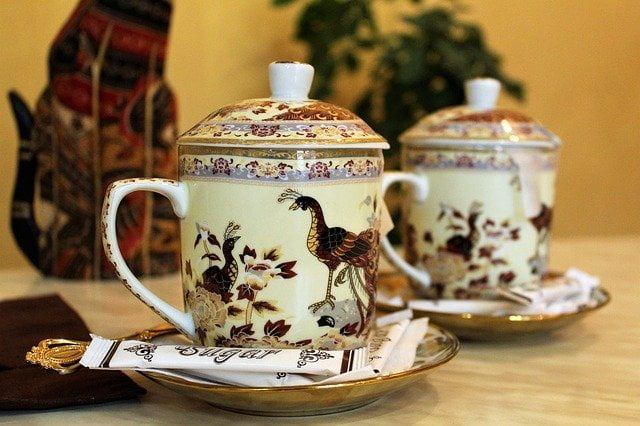 From the hospitality of their staff to lavish interiors, this is definitely worth a try. Expect to be greeted with a wide selection of teas, including those that you may not find anywhere else. For the ultimate lavish aspect to all areas of your stay in London you can book with a luxury travel specialist to truly make your trip the most memorable.
Michelin Star Dinner
Michelin Star Dinner  When it comes to sumptuous dining, you cannot go wrong with a Michelin star restaurants. Among others, London is perhaps the best city to have your dose of meticulously prepared dishes that are worthy of being included in the Michelin list. In this city alone, there are more than 6 dozens of restaurants that belong to the Michelin star roster. Fera at Claridge's, Amaya, Alyn Williams at The Westbury, Arbutus, Hakkasan and The Glasshouse are just some of the top selections.
Golf at St. Andrews
Golf at St. Andrews  Known as the Home of Golf, Fairmont St. Andrews occupies a total land area of 520 acres and is a 5-star resort. More than any extravagant feature, one that makes their guests return is the golfing experience it can provide. They have two championship golf courses. Conde Nast has ranked it as amongst The World's Top Golf Resorts. Additionally, the Golf Digest has also recognized is as amongst The World's Best Golf Hotels. It is home to The Torrance, a par 72, 7230-yard course and The Kittocks, a Par 71, 7192-yard course.
Night in a Scottish Castle
Spend a Night in a Scottish Castle  If you are into ultimate luxury and unique accommodations, don't just stay in a traditional 5-star hotel, why not opt to stay in a castle for the night? These castles have been around for many centuries and were used by ancestors as a form of defense. They are also found in strategic, and not to mention, scenic locations. They embody the perfect example of ancient architecture.
Race at Royal Ascot
See at Race at Royal Ascot  With 26 race days in a year, if ever there is an event during your visit, Royal Ascot is not to be missed. To take your experience to the next level, book one of their VIP packages where you can experience how it is to be treated like a royalty. You can book one of their private boxes, which comes complete with a dining room, TV, and of course, servers who can help you with your needs.
For the complete package you can also look to book a luxury private holiday home to stay in after a day out at the races. The Carriages Restaurant will also make your experience teeming in terms of luxury as you enjoy four-course dinner paired with the finest wines.