The coastal city of Melbourne, Australia offers a wealth of experiences for visitors to enjoy. Located on the southern coast of Australia, Melbourne also serves as the capital city of Victoria. The 2nd largest city in Australia boasts a dizzying array of exciting history, culture, art and dining options for 1st-time visitors.
Ride the City Circle Tram
The City Circle Tram is a convenient and free way to experience all that Melbourne has to offer. The red and green trams stop at many of Melbourne's most popular attractions. Riders can catch the tram at any of the distinctly marked spots on the route and disembark at their convenience.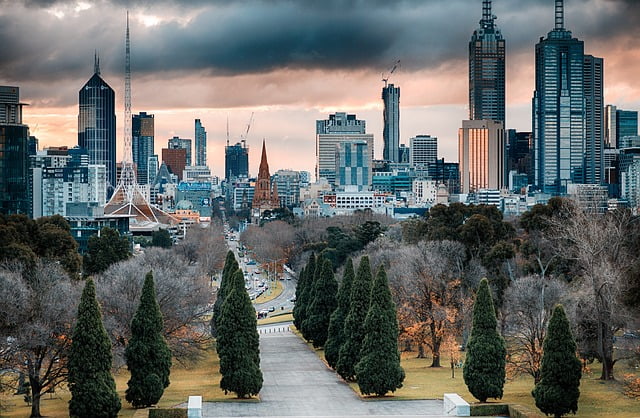 Grab a bit at the market
After a morning of sight-seeing, the Queen Victoria Market is the perfect place to grab a bite to eat and experience the local culture. The most expansive open-air market in the southern hemisphere, Queen Victoria Market has been a fixture in Melbourne for over 130 years. The market also offers guided history and food tours. If you're a foodie, this might be a great area to consider booking a serviced apartment Melbourne.
See the city from above
A short walk from the tram route, the Eureka Skydeck presents breathtaking views of the city. In less than 40 seconds, visitors are transported to the 88th floor of the tallest public vantage point in the southern hemisphere. The observation deck offers viewfinders as well as a glass observation cube that extends beyond the edge of the tower for thrill-seeking visitors.
Check out the art scene
Melbourne encourages artistic expression throughout the city. The city's historic lanes have been transformed with vibrant and unique street art. Hosier, Rutledge, and Union Lanes are just a few of the most popular spots to view Melbourne's street art and are adjacent to the Circle Tram route.
Relax in the Royal Botanic Gardens
No visit to Melbourne is complete without a trip to the Royal Botanic Gardens. Located 2km from the city center, the Melbourne Royal Botanic Gardens are the perfect place to unwind with a relaxing stroll. The Melbourne Gardens are free to enter and feature a visitor's center, children's garden, and countless native plant species.