Nature has its way of making us feel loved – through creating natural formations that will provide us with a real visual treat. Different countries all over the world have their respective sights to be proud of, including the natural formations that will be mentioned below.
Meteora in Greece
Known as columns of the sky, Meteora is a UNESCO World Heritage Site, which is found in Thessaly. The stunning rock formation is even made more special by the monastery that is found on the top. It is home to several monasteries, such as Monastery of Holy Trinity, Holy Monastery of St. Stephen, Holy Monastery of St. Nicholas Anapausas, Holy Monastery of Rousanou, Holy Monastery of Varlaam and Holy Monastery of Great Meteoron.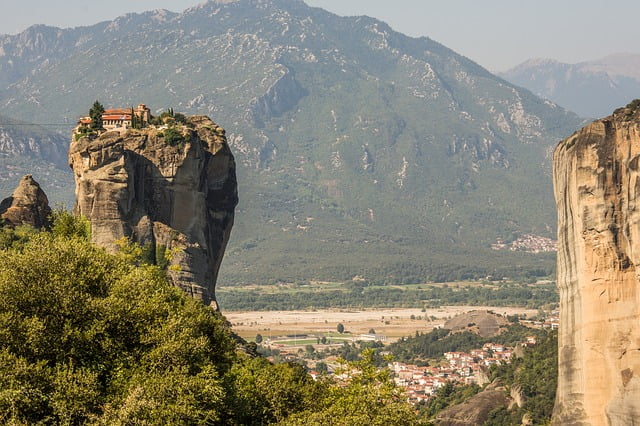 It is recommended to hire the services of a professional guide or book with a specialist travel company like this in order to learn the best viewing points to capture the best photos of Meteora.
Cappadocia in Turkey 
Also informally referred to as Kapadokya, it is considered to be the most striking view in Turkey, making it a common subject for travel photography. The geological oddity of Cappadocia is reminiscent of an imaginative fairytale. The panoramic beauty is truly one of a kind.
The photos even become better with hot air balloons in the background. Riding a hot air balloon is a once-in-a-lifetime experience that you should try. It will also bring you higher to capture a better shot of Cappadocia.
Halong Bay in Vietnam 
Rock formations, on their own, are already splendid. What if you combine them with a serene body of water? This is exactly what you can photograph in Halong Bay, one of the main reasons why people visit Vietnam. The limestone pillars and arches that are scattered along the bay have been formed for over 500 million years of the rising and falling of the sea. Based on legends, the rocks have been created by dragons as a way of protecting the country from its foreign invaders.
Glaciers in New Zealand
When in New Zealand, at one point, you will find yourself taking a picture of their glaciers. There are many glaciers all over the country, with some of the most famous being the Fox and Franz Josef, which have been popular because they ranked well in terms of accessibility. The Tasman Glacier, which extends at a length of 27 kilometers, is also a commonly photographed sight. The Hooker Glacier Lake is also a common choice among travel photographers.
With so many different and awe inspiring things to photograph in New Zealand you really need to have flexibility in how you travel across the country, one of the best ways to do this is to hire a campervan in Christchurch or Auckland, this way you can travel about the country and get all the photographs you want.
Stone Forest in China 
As the name implies, this is a forest that is made entirely of stone formations, making it photogenic. Many of the stone columns reach a height of up to 10 meters. This is declared by UNESCO as a World Heritage Site, which adds up to the reasons why it is visited by many people, including professional travel photographers.
It is also dubbed as the First Wonder of the World. The intricate formations and the countless vistas will surely make you mesmerized and you will find it hard to believe that such a beauty actually exists.