To have a more memorable European holiday, why don't you splurge? After all, you do not get to be on a holiday often. With this, below are some of the most luxurious holiday experiences that you can consider when planning your trip in Europe.
Stay at a Luxury Villa in Greece 
Whether it is in the spectacular village of Santorini or the majestic island of Crete, you will never run out of choices for lavish accommodations when in Greece. For the best experience, it is recommended to stay in a luxury villa where you can enjoy privacy and sophistication and really get the most out of your luxury Santorini holiday. You can be pampered in style and be serviced by your very own butler. You also get to enjoy your very own pool where you can swim whether early in the morning or late at night.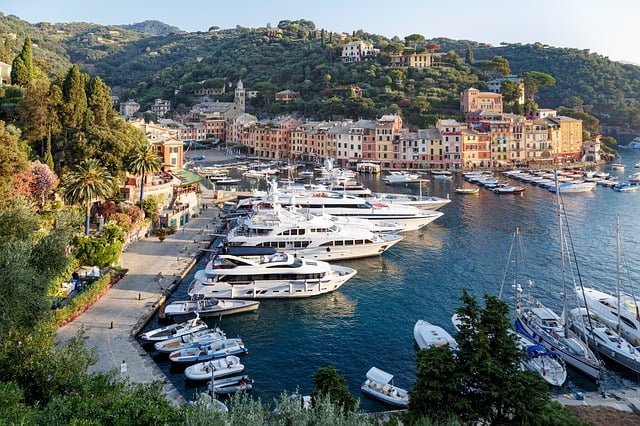 Luxury Mediterranean Cruise
If you want to go on a Mediterranean cruise, you would generally have to choose from two areas. You can opt for the Western Mediterranean, which will go through France, Spain, Portugal, and Italy. On the other hand you can go to the Eastern Mediterranean, which will typically include Italy, Croatia, and Greece. Some of the good choices for luxury cruise liners include Crystal Cruises, Hapag-Lloyd Cruises, Seabourn and SeaDream Yacht Club among others.
Five-Star Hotel in London 
London spells luxury in ways more than one, especially through its luxurious five-star hotels. These hotels offer service beyond what you can expect and facilities that only a few people get to enjoy. They also offer five-star dining options, as well as exclusive lounges and bars. Some of the five-star hotels that are worth checking out when in London include Claridge's, 45 Park Lane, The Dorchester, Four Seasons Hotel London at Park Lane, The Savoy, and The Lanesborough. With top-notch facilities and service, you might just end up being in the hotel all day.
Ski Holiday in France 
When skiing in France, do not stay in just any ski resorts. Make sure it is teeming in terms of luxury. The French Alps offers varied ranges and resorts, making sure that there is an option perfect for anyone. To make the most out of your ski holiday, book your own luxury chalets in Les Gets, Argentiere, Chatel, La Plagne, La Tania, Morzine, Samoens, and Val Thorens, among others. There are also many five-star hotels that do not only offer exemplary views, but also impeccable service.
Private Island Retreat in Croatia 
If you are not ultra-rich to buy your own island, you can at least stay in a private island, specifically in Croatia. Here, you can immerse in stunning views, utmost privacy, and exemplary service. The Veli Rat is one of the best choices for a private island holiday when in Croatia. One of its main features is the 1849 lighthouse, which offers a commanding view of the surroundings. In Palagruza Island, on the other hand, you will stay right at the middle of the Adriatic Sea and be sandwiched by the coasts of Italy and Croatia.