Lanzarote is one of the most visited destinations in the Canary Island. What makes this island so popular with travellers is that it isn't a very long trip if you're based in Europe, the island is home to breathtaking beaches and mountains, and it's easy to find cheap flights to Lanzarote. This island is a particularly great holiday destination if you are into outdoor activities because there is plenty to get your blood pumping out here.
Diving
Lanzarote is seen as one of the greatest destinations in Europe for scuba diving because of its high visibility in the waters. In addition, you can expect to see a lot of sea life on your dives. If you've been thinking of getting your PADI certification, this is a good destination to consider.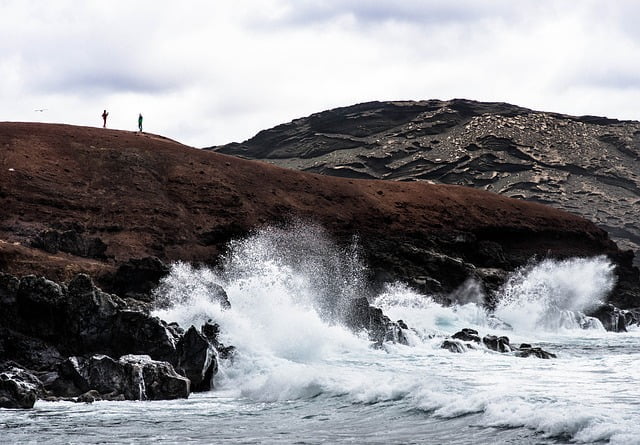 Surfing
Lanzarote is considered to be one of the finest places to be in Europe for surfing because of the strong winds from northeast. If you would like to learn surfing  you can try your hand on some of the baby waves, while if you're more advanced there is plenty of action out a bit further. Lanzarote is home to many surfing school so you won't have any trouble finding a place to teach you to surg. These schools offer three hours training on top of providing all the materials needed for surfing.
Hang-gliding / Para-gliding
This place is good for paragliding or hang-gliding. There are departures for all wind directions, capable for landing at similar starting point, all accessible using a vehicle. However, it is good to practice paragliding in the morning or after four because the wind would have calmed down.
Hiking
Lanzarote's terrain is best explore on foot. There are various treks to choose from ranging from coastal walks to countryside walks. Don't forget to pack your hiking shoes.