While Paris and London are always going to top the lists of many travellers and travel dreamers, for some it's all about exploring the places that few tourists go. From a practical standpoint this is sensible as these destinations are usually much less expensive, but from an adventurer's viewpoint it means exploring new destinations without the throngs of tourists usually present in other places.
"Under the radar" means different things to different people but for most travelers it means that you'll have the chance to go where few tourists have gone before you and see the locals and the landscapes uncluttered by out of control tourism. In some of these countries it's not unusual for locals to invite you into their homes and honored guests.
If you're looking for something a little more unusual and much less traveled for your next getaway try one of these five countries.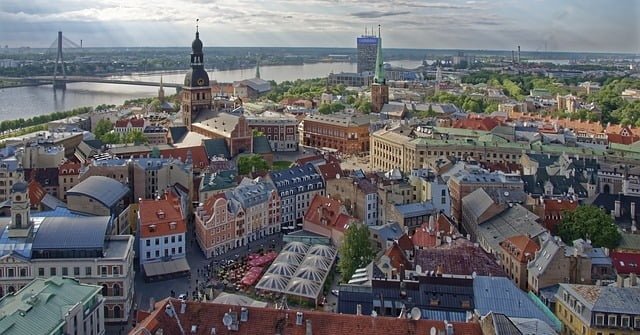 Latvia
High on the globe near the Baltic Sea lies the little country of Latvia. With a population of just over 2 million you can be sure you'll beat the crowds, locals and tourists alike. Riga, the capital, is bursting with stunning Art Nouveau architecture as well as the stoic buildings as a reminder that this country once was part of the Soviet Union.
Beaches, forests, and rivers complete with waterfalls will appeal to the nature lovers and the nightlife in Riga booms for a city of its size. Expect nightclubs and bars where you can party the night away in style. And if you're an e cigarette user, don't worry, prepare to feel welcomed.
Poland
Poland has seen an uptick in tourism over the last few years but it still remains one of Europe's lesser visited countries. The cities of Warsaw, Gdansk, and Krakow are the most visited and offer a glimpse into the history of this country as well as showcase its rapid expansion both politically and culturally.
Krakow is a city straight out of a fairytale and is also the nearest to Auschwitz. While a visit here is not for everyone, as it's a sobering reminder of the atrocities of the past, it's also an important part of our collective history and is very much worth your time to visit and pay your respects.
Bosnia and Herzegovina
It may seem as if all the countries on this list have had a turbulent past and this is quite true of the beautiful country of Bosnia and Herzegovina. Subject to a brutal occupation by Serbia in the mid-90s, this little country in the region known as the Balkans offers an exceptional amount of history, culture, and scenic beauty.
The capital of Sarajevo is a true melting pot of religions and people, and you can expect to find a wide variety of food and drink. A tour of the city is a stark reminder of the conflict as many of the buildings still bear the scars of mortar shell attacks. If you really want to be adventurous take a trip to the bobsled track which was used during the 1984 Winter Olympics. Covered in graffiti and overgrown vines, it's now mostly used by skateboarders but it's still pretty impressive.
Nepal
Even if you're not planning to climb Mount Everest, Nepal is still an incredible country to visit. Still recovering from the devastating earthquake in 2015, Nepal has remained welcoming to tourists and Kathmandu is seeing tourism numbers increase .
Museums, temples, art galleries, nightlife and more await you in Nepal, but one of its biggest draws are the people. The Nepalese are welcoming and generous and don't be surprised if you're invited to tea by a total stranger.
The Philippines
If the tropics are more your style then a visit to the Philippines will take your breath away. You might as well skip Manila and once you hit the airport get on another plane to visit one of the country's more than 7,000 islands.
Some of the hotspots are Palawan, Boracay, Siargao, Mindoro, and Mindanao. Each of these has its own unique characteristics but you can expect exceptional diving and snorkeling, surfing, fishing, and nightlife. The Philippines are wildly popular with backpackers due the low costs and the sheer number of things to see and do.
For your next international getaway why not choose one of these low key, less traveled destinations? You'll likely save some money and in some cases you'll even feel like you have the whole place to yourselves.