The Romantic Road is one of those must visit tourist locations that many of us have heard of.  It is not however the road itself that is worth viewing, but rather the trail and tour through time that the road will lead you on.
Medieval Towns, abandoned country roads, grandiose castles, and friendly and helpful locals, are all great reasons why the Romantic Road on your Germany Bike Tour is a great way to learn a bit about history, and travel through some wonderful and classic cities.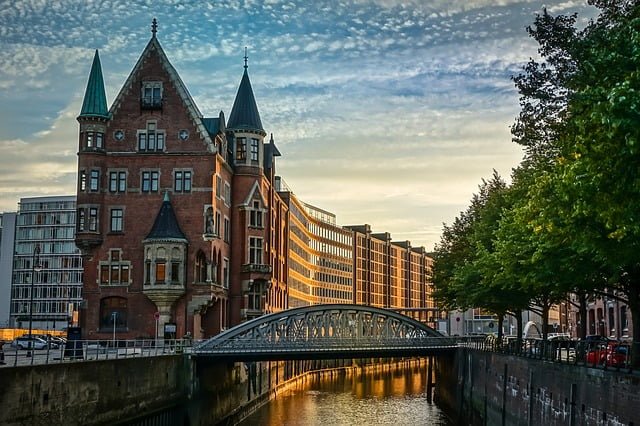 5.  The Romantic Road is not short on great museums that can be explored. Jump through time and indulge in the dramas of some medieval crime, or check out a immense museum of puppets and dolls.  This journey has a museum for everyone and even some that will surprise you.  Definitely spare some time to wander through some of these during your trip and learn a bit about history, and bask in some of the arts.
4.  The castles are no fewer in numbers.  The Romantic Road, a rough interpretation of the trade route during the medieval period of course has a few stops along the local castles.  The character of this journey is only heightened as you find yourself in front of Neuschwanstein, the romantic fairytale like castle cozied up in the Bavarian mountains. If that wasn't close enough to suit you, you should stay the night in the 1000-year old Castle Hotel Colmburg.  If that isn't a story to brag to your co-workers then what is?  The medieval charm and heavenly settings are sure to offer you the overnight stay of a lifetime!
3.  Check out the picture perfect worthy town of Rothenburg ob der Tauber, the best-preserved town in Germany. You can wander around on the medieval walls and view the town below, where it circles the city center.   A great place to catch some photos of what these cities really did look like as they originated.  Not always easy to find, this city has done a great job at keeping the look and feel as it was created.
2.  Check out the local Jazz scene.  As you travel through the different towns and cities, keep a lookout for local jazz events or nighttime concerts.  This is a great way to pass an evening, and enjoy some great local music and support the wonderful arts that this area has to offer.  If you can't find a bar or restaurant featuring some jazz, at least look for a restaurant offering a local musicians talents to entertain you into the wee hours of the night.
1.  While on your bike tour you will naturally see some amazing sights while peddling.   As you go from the cliff-side gardens of Rothenburg, and ride below the thick forest canopies along the path of the Tauber River, through the crooked streets and 14th century walls of Nördlingen.  Regardless of where you choose to take stops, or where you decide to retreat each night, the journey itself it quite beautiful and many locations are just as dazzling at a glance when you view them during your ride.