When most people think of travel, their minds immediately jump to booking a flight and exploring one destination, but what about cruising? Cruising has been gaining a lot of popularity in recent years, and in my opinion, it's a great way to experience more than one destination with very little hassle. The nice thing about booking a cruise is that most of the planning is already done for you, so all you have too do is hop aboard the ship and be whisked away on vacation.
Not a bad way to unwind, right? So for anyone considering cruises, here are a few of the benefits of spending your next holiday out at sea: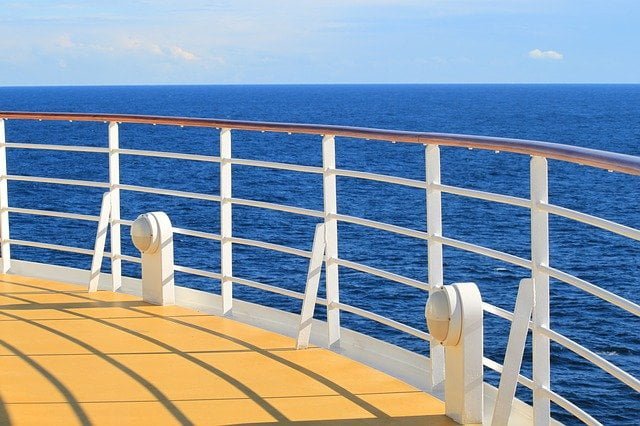 Cheaper: Cruises are often an economic way to travel because they take into account accommodations, transportation, and food all in one bill. You'll know what you're spending and exactly what you're getting ahead of time, and there will be no hidden surprises at the end of the trip. Also, if you have kids, they will pay way less than the adult rate since many cruises offer discounts for families.
Food: If you are a foodie, you will have a lot of fun on a cruise. Not only can you enjoy great dinners, but you'll be able to sample food from around the world. Cruises often have several restaurants and buffets to choose from, so you won't get tired of eating the same thing.
Destinations: The nice thing about a cruise is that you hardly notice travel time as you travel from one destination to the next. While your ship is whisking you from one island to the other, you could be swimming in the pool, watching a movie, enjoying the shows aboard the ship and more. Forget being stuck on a plane for 8 hours, when you're cruising you can be having fun on your way to your next destinations.
Unpack once: If you hate lugging your luggage around, you should consider a cruise. Think about how you travel usually. When flying around and taking trains, you will have to unpack at the hotel room every other night. On the other hand, with a cruise, you can unpack once and enjoy your room.
No planning your days: Once you are on the boat, you can do whatever you want. If you like to drink and party, you can do that. If you want to watch movies, you can do that with your family. Then, when in port, you can simply walk off the boat and enjoy the destination.