North Dakota is a Midwest US State located along the Canadian border. The state is found in the Great Plains of America, and has a history dating back before 1738. A visit to Fort Mandan Historic Site is one of the top things to do in North Dakota. It offers an exceptional blend of history that magnificently fuses with nature, and it is here that you will understand the two are inseparable. The historical site is located in area where Clark and Lewis put camp in their expeditions in the winter of 1804. It is a superb place as it takes you down history lane.
The Maah-Daah Hey Trail is nothing less than an excellent trail for those who love mountain biking. The 97-mile single track is non motorized enabling bikers to enjoy challenges without worrying about being involved in accidents. You will enjoy exploring the expanse and the beauty along the way.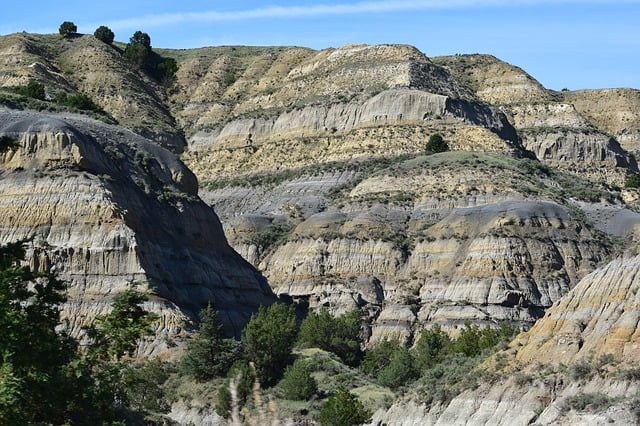 The town of Dunseith in North Dakota avails a superb opportunity for family and friends to see one of the most beautiful gardens – International Peace Garden. The more than 2,300 acre garden has an ambiance that is unmatched in all ways. A place indeed to find peace as the name suggests.
The Arrowwood National Wildlife Refuge is a gem that those visiting this area should strive to visit. Having been established way back in 1935, the place offers a sanctuary for different species of wildlife. In addition, it is known to be the place where migratory birds are bred. It is amazing to know that it has 16,000 acres of lakes, prairie, and grasslands. It is an ideal place to go fishing in your vacation.
BonanzavilleUSA is not the regular museum you know about, but it's exceptionally unique in what it offers. Take a tour around it and understand the medieval life in great detail. The schoolhouses and cabins explicitly declare past glories.