The history of Salisbury dates back to the 11th Century. Officially, this town was founded in 1217 and in a few years there was a marketplace evident in the town. In 1227, the town was presented with a charter that provided the residents with settlement rights.
The impressive Cathedral in Salisbury is the gem of this city. The Cathedral was built somewhere between the years 1220 and 1258. This Cathedrals has remained undisturbed with a few notable exceptions such as the inclusion of the soaring steeple, which is the tallest in the entire country of England. In 1315, the spire was included to the Cathedral with the initial work having began in 1285. This Cathedral has fascinating monuments, tombs and artefacts to savor. The world operations clock is one of the main highlights of this Cathedral. The completion of the Cathedral took 38 years after the construction work started.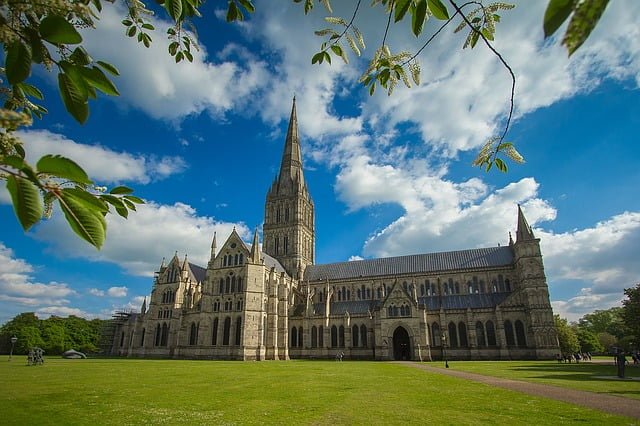 The Mompesson House is yet another Salisbury landmark and was established back in 1701. The Salisbury museum dates back to 1860. The initial cinema was developed in the earlier years of the 19th century. As you may anticipate, tourism is the major business for this town with its wide range of interesting landmarks.
For a little inspiration, you can visit the Trinity Chapel, which is commonly referred to as the Lady Chapel. The Cathedral Close is also worth visiting with its several historic buildings. This cathedral was fenced way back in 1333 and visitors can also have view the Kings House, which is part of the Cathedral Close.
The St. Thomas Church is located close the to the Salisbury Cathedral and it also dates back to the 12th Century. The doom painting is one of the hallmarks of this church. A visit to Salisbury will not be complete without taking a short trip to Stonehenge. This is among England's most historic landmarks.
Notably, Salisbury's is strategically located and is an en route to Exeter, London and Southampton. This has attributed to the growth that the town has experienced over the year. Its main source of income is wool fabric trade.