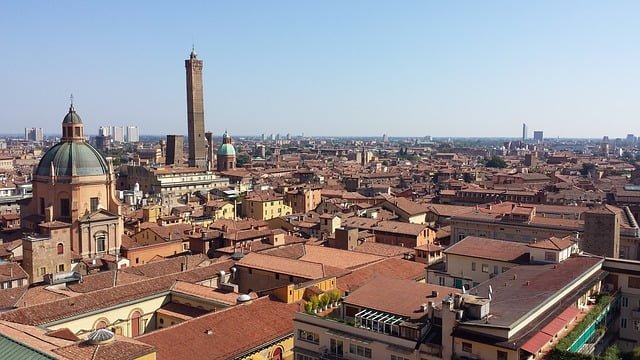 Bologna, Italy is one of the largest and most popular cities in Italy, and has a long and colorful history that has made it one of the cultural and artistic epicenters of Europe. Here is just a taste of all of the interesting things to do in Bologna for backpackers and all other kinds of travellers.
The National Gallery
The National Gallery is a great place to soak up the rich artistic history of Europe dating back to the renaissance period. This gallery is home to works from many famous Italian artists and is conveniently accessible by car in the city.
The Piazza Maggiore
No trip to Bologna is complete without first making a visit to this famous plaza. This site is located near the heart of Bologna and is surrounded by numerous historical sites, including the Basilica of San Petronio. As well, the plaza also serve as a center for the exciting nightlife in Bologna.
The Santo Stefano
If you wish to visit some of the many religious sites in Bologna, then this would be the best place to start. Mainly because it is technically seven separate churches, but each is a testament to classical Italian architecture, and also host to famous artwork dating all the way from the 4th century to the 19th.
The Archiginnasio of Bologna
The Archiginnasio of Bologna was once the seat of the ancient Bologna university, and is a must visit for the intellectually inclined. It is amazing to walk through the 500 year old building, and pass along the walls that are inscribed with the names of thousands of students that once studied there.
The Museo Ducati
The Museo Ducati, and finally, for those less interested in the past, this is a museum dedicated to the world famous motorcycle company, Ducati. It is sure to excite any motorcycle aficionado and offers an interesting look inside the Italian company's heritage.