The Shetland Islands of Scotland is a beautiful vacation spot. This archipelago is surrounded by deep blue seas. The land itself is rocky, emerald green, with stunning, rolling hills. With its mild winters and cool, relaxing summers, this is a vacation spot that is ideal for the whole family.
Although the land is beautiful, you are undoubtedly wondering what sorts of places there are to see and what activities to do on these islands. Fortunately, there are many. One example is the Hermaness Nature Preserve. This area is abundant with many different and interesting wild animals such as birds like gannets, puffins, bonxies, and other creatures. There is also a wealth of interesting, pretty foliage as well.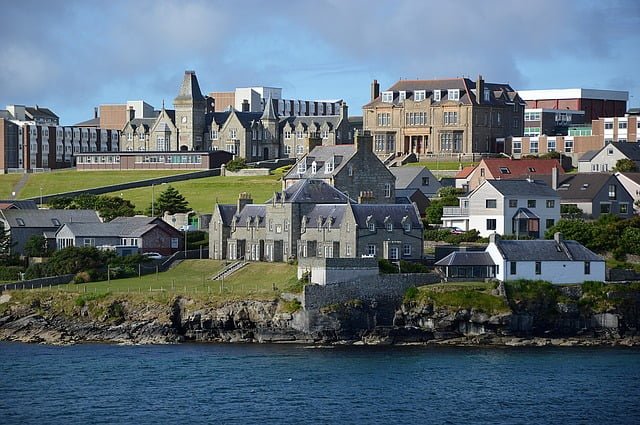 A visit to the Mousa Iron Age Broch is well worth visiting also. This structure is a known historical site that is 2000 years old. It is an amazing climb to the top of the broch where you can get a beautiful view of the land and sea. Keep in mind, however, that this 13 meter high structure has very steep steps so be prepared for a climb!
Travelers should also visit Lerwick's Town Hall, even if it is just to get a glimpse of the famous Rose Window. The stained glass windows are quite a beautiful sight. However, for those of you who want to see more, an informative, interesting tour of the town hall is available. You can learn about the shields, plaques, windows, and history of Shetland through this tour.
To learn more about Shetland, visit its museum and archives. Discover the island's many secrets in this free-admission museum. You can also observe demonstrations of traditional boat building. A visit to this museum is a fun, education experience.
Another museum worth the visit is the Unst Boat Haven. The exhibits are excellently present and clearly explained. Guides are friendly and welcome questions. These and many other activities are available in the Shetland Islands. Enjoy your stay!