If you are searching for an amazing tour destination, then the Maldives is the place to be. All excursions to the Maldives involve the stunning coral reefs. The airplane ride is an exploration in itself. When approaching the landing strip, it seems as if you are going to dive into the sea!
Below are the 5 things to see and do when you visit these islands on your Maldives holiday: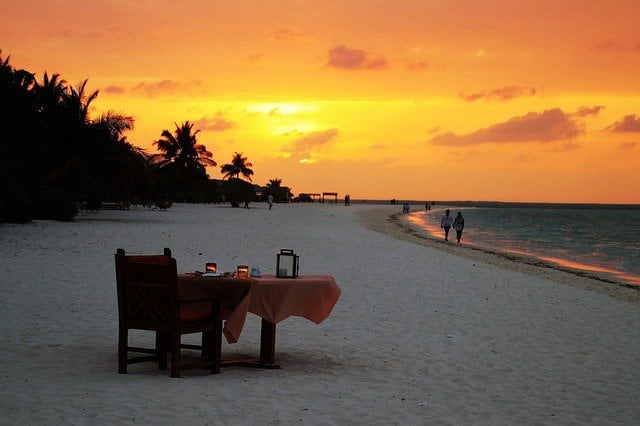 Banana Reef
This is the best area for diving in the Maldives! This assorted marine section includes several geographical features, for instance, cliffs, caves and overhangs. There are also numerous marine animals like sharks, jackfish, morays, barracudas or bluefish snappers. If you enjoy scuba diving, you can explore the depths of the coral reef, or even snorkel over the reef. The Maldives provides one of the top diving site in the globe.
Addu Atoll
Addu Atoll is a southerly Maldives island groups and it is absolutely worth tripping for diving lovers. The atoll is land-locked with large surrounding islands, and this results in a natural harbour that isn't affected by seasonal changes. This is a great place to spot dolphins and whales.
Water Sports
The Maldives offers a plethora of water sports and activities. If you want a little more action than just sunbathing on white sandy beaches, why not try your hand at  parasailing, water skiing, or even take a banana boat ride.
Local Crafts
Many resorts provide day tours to inhabited islands where you can watch local artisans in their workshops and purchase some of the stunning local arts and crafts. The capital known as Male also has numerous markets of fresh and wholesome food products for individuals wishing to taste the local cuisine.
Scuba Dive at Manta Point
If you are coming to the Maldives, diving should be at the top of your list. At Manta Point you will have the opportunity to swim with giant manta rays. It is one of the top rated activities, and it will leave you mesmerized.