If you're looking for a weekend escape, Copenhagen is a great city to explore. With its modern design, royal palaces, and long bike trails, this city offers a nice mix of cultural activities and pockets of nature to enjoy. The following is a brief city guide for those travellers who only have a few days for a Copenhagen city break:
Art Galleries
If you're interested in the arts and culture, then you'll be happy to hear that Copenhagen has plenty of museums to visit. The Danish National Gallery is one of the most popular ones, and you can see the works of major artists like Matisse, Picasso and Rembrandt. Aside from this, the gallery also boasts paintings from Denmark's Golden Age.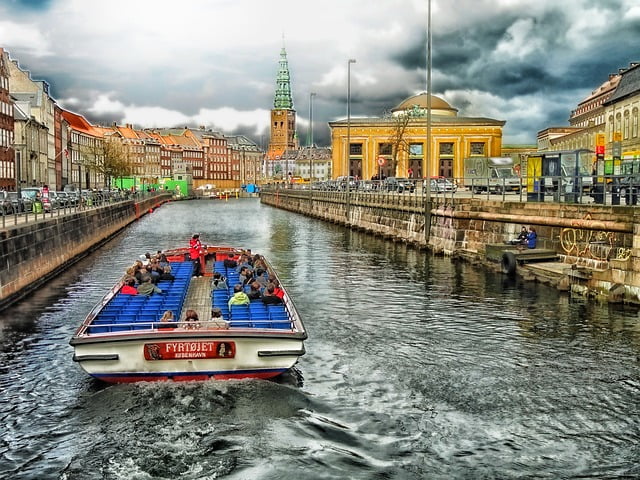 Amusement Parks
We can't speak of Copenhagen without mentioning its amusement parks. After all, Copenhagen is home to some world renowned amusement parks. First off, you have Dyrehavsbakken which opened in 1538, making it the oldest amusement park in the world to still be in operation! And then you have the Tivoli Gardens, which opened in 1843 and has since become one of the most popular amusement parks in the world. Even if you're not a huge fan of roller coasters, these two places deserve a visit for their history alone.
Dining
Copenhagen has a great foodie scene with 15 of the city's restaurants holding Michelin Star ratings. Many of the restaurants are designated as gourmet stops including Formel B Restaurant, Granbech and Churchill, Den Rode Cottage and Kadeau. The city also has various Danish and ethnic eateries, so if you're looking for a traditional Danish dish you can try the open sandwich called the smorrebred.
Nature and wellness
If you visit during the warmer months, you'll really be able to enjoy what nature has to offer. There are lots of parks to be explored by bike, and you can easily take a trip to the beach for a bit of  swimming. The inner harbor has two facilities that are good for outdoor swimming from the beginning of June until the end of August. If you find yourself in the city during the colder months, you can go to DGIByen or the Osterbro for indoor swimming.
And that's a little taste of Copenhagen!