Are you getting ready for the trip of a lifetime to India? Whether you're going to see the amazing and beautiful Taj Mahal, the natural paradise of Kerala or the urban modernity of Delhi and Mumbai, today we are going to be sharing a few key travel tips to help you prepare for your upcoming adventure:
Apply for your visa to India
First up, you need to apply for a visa.  Citizens from over 150 countries traveling to India for less than 30 days can easily get their visa online. If you want to save yourself the hassle of mailing documents in to the consulate, you can apply for your Indian visa at iVisa and your visa will then be emailed to you in 72 hours. You will need: a valid passport, a digital photo of yourself, a passport scan of the information page, and you'll also have to answer the set of personal questions.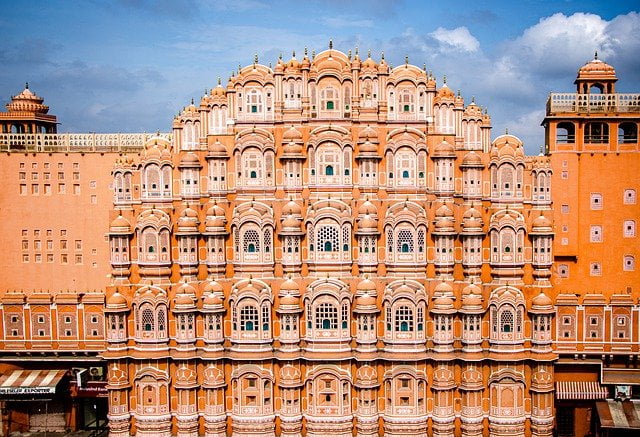 Make sure your immunizations are up to date
Any time you travel, you should make sure your vaccinations are up to date. For travel to India, the Centers for Disease Control recommends receiving the Hepatitis A and Typhoid vaccines, because these diseases pose a risk to travelers through contaminated food and water. Be sure to talk to your family practitioner to ensure yours are up to date.
Plan for India's weather
When planning a trip to India it's important to be aware of the climate and the different seasons. India often experiences intense heat waves in May and June, followed by the onset of annual rains in the summer monsoons. Monsoon season includes massive rainfall and frequent flooding, so this may not be the best time for a beach holiday.
Plan your route and research distances
There are many ways to get around India, from internal domestic flights to buses and trains. In order to get the most out of your trip, map out your route in advance and purchase your air, bus or rail tickets from city to city. Also, know when it's best to splurge on a flight in order to save yourself a 20+ hour train ride…unless it's adventure what you're after!
Get travel insurance
When you're traveling, anything can go wrong. If you're sick or injured, you could need medical care during your visit to India. Travel insurance ensures you will be protected in case of any unexpected events and it also gives you peace of mind.
When you follow the five steps above, you're well on the way to enjoying a smooth trip to India that's unforgettable for all the right reasons. Bon voyage!