Yangshuo is a city in China that has many natural wonders, and it's beauty has made it a popular destination for backpackers and tourists alike. This article will explore a few of the outdoor activities you can enjoy in Yangshuo, China:
Take a bamboo raft down the Li River
A relaxing way to enjoy beautiful vistas along the Li River is to float along on a bamboo raft that's being directed by a gondolier. This is not a white water river with rapids, so you will enjoy a very gentle ride that can last anywhere from 45 minutes to a full day.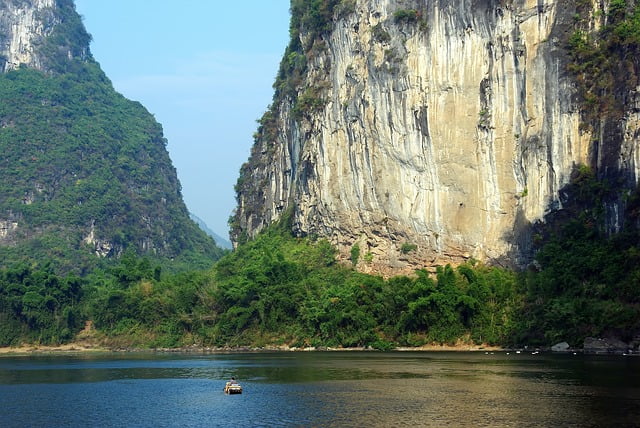 Go biking through Yangshuo's countryside
A very charming way to view the countryside is to take a bike ride. Depending on the path you choose, you may end up having a leisurely ride or a more adventurous outing.
Visit the Moon Hill
Moon Hill is a huge rock that has a hole in the middle and is often said to look like a new moon. Mountain paths and rock climbing routes are available for amateurs and professionals.
Go inside the Silver Cave
The Silver Cave is home to stalactites and is divided into three parts: the upper cave, the grand hall, and the lower cave. When lighting illuminates the crystals in the cave they seem to twinkle.
Take an early morning outdoors martial art class
Yangshuo is an excellent place to learn martial arts, especially Tai Chi. There are many schools around the area that have lessons in the early morning to get you started for the day.
The natural vistas that Yangshuo possesses are beyond compare. We have looked at some of the most memorable ways to get a step closer to nature, which of them will you enjoy?