Paris is the city of love, fashion and some of the most delicious wine, cheese and bread in the world. But although entrance to museums can be pricey, if you know where to look, you can still enjoy the very best of this historical city completely gratuit.
Le Champ de Mars
The Eiffel Tower will probably be at the top of every visitor's must-see list, but with queues of up to three hours to get to the top of the tower plus a rather eye-watering ticket price, it's definitely not a good day out for those on a budget. But if you want glorious views of the underside of the Eiffel Tower – plus the light show at dusk – you can see it all from Le Champs de Mars, a former army marching ground that now boasts stunning lawns and perfectly manicured flowerbed. Take a blanket, some wine and some cheese for a glorious evening under the stars.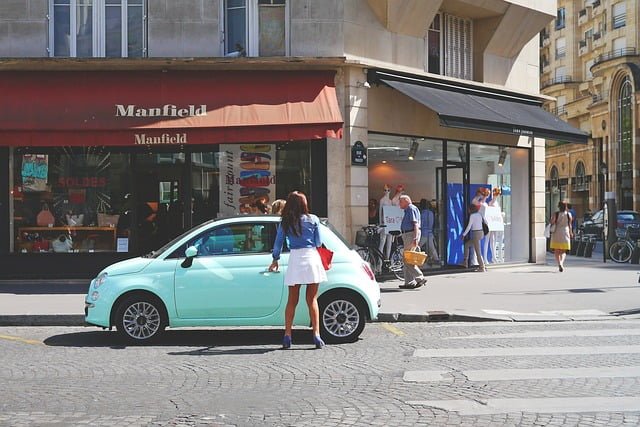 Rue Mouffetard
If you're a foodie, Rue Mouffetard is definitely the place to be – especially on a Saturday. Through the week, it's a pretty cobblestoned market street jam-packed with fabulous food shops selling everything from bread and buns to cheese and some of the most unique sweeties you'll ever see. Pop into the shops and ask for tasters – completely for free – or visit on a Saturday when the street gets blocked off and a huge outdoor food market forms.
La Nuit Blanche
Coincide your trip to Paris with the city's annual La Nuit Blanche and you'll have a riotous night out without paying a penny. It's a free dusk til dawn arts festival with musical, art and theatrical events taking place all over the city. Swimming pools are open til late and restaurants and even some bars also offer completely free drinks and meals. It's really the one time of year that Paris lets its hair down and is a great way to see some of the newest and brightest stars in the Parisian arts community.
Notre Dame
One of the most impressive buildings in all of Paris, the Cathedrale de Notre Dame de Paris is completely free to enter, offering visitors unique insights into some of the most important gothic artefacts in the world. You can also take a wander down the river Seine for a completely different view of the Notre Dame.
Musee Carnavalet
Musee Carnavalet is undoubtedly one of the most important museums in Paris – plus, it's completely free. Saunter through Parisian history, marvel at the stunning drawing rooms and baroque reconstructions and get to know the city inside out, from its origins to the fashion tour-de-force that the capital is today.
Get to know the city of love without having to spend a euro – that way, you can save them all up for more important things, like food and wine, or for accommodation right in the centre of the city.