Tokyo is famous for the unusual combined with the traditional and trendy. If you are planning to visit Tokyo soon, there are a few things to remember such as don't tip, always walk on the left side of the sidewalk, look for no-smoking signs stencilled on the sidewalk and don't walk while smoking. Drinking a can of beer, on the other hand, is fine while walking. One train card is good for all trains and buses throughout Japan. Make it a point to visit some of the unusual activities available. Here are six of the most popular.
Alcatraz E.R.
One of the oldest and craziest of Tokyo's theme restaurants, this is not a place for the squeamish. Visitors are handcuffed and led to a cell by a decapitated nurse, cocktails are served with syringes and the menu items include Dead Chicken, and that is just the beginning. It's not surprising that this is one of the many restaurants with strange themes in Tokyo.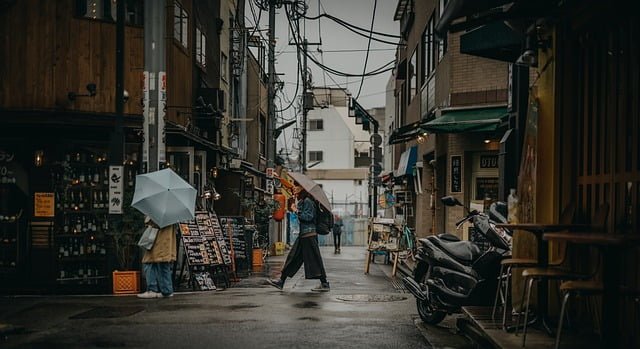 Capsule Hotels
However, the ones that pique most travellers' attention are the capsule hotels. Like the name suggests, sleeping in a capsule hotel is a lot like sleeping on a submarine. The 'room' is a crawlspace large enough for one person to fit in comfortably, and the whole idea is that these hotels are quite budget friendly.
Cosplay
In Harajuku, costume play, or cosplay, is performance art where participants dress up in costumes and accessories to resemble a specific character. The characters are usually from films, anime, comic books and video games. Cosplay has become a significant part of popular culture and great fun to watch, and even more fun to do. Not only will you dress up as a character, you will adopt the body language and mannerisms of the character. Sunday is the best day to go to Harajuku Station. There are many trendy shops and fast food outlets geared towards the fashionable teenagers who gather there.
Maid Cafes
Also, in Akihabara are numerous maid cafes. Maid themed cafes first appeared in 1998, but today are all over the country. The waitresses dress like the anime character maids that appear in cosplay. The patrons were mostly male and big fans of video games and comic books, but today they cater to couples, tourists and women. The maids call the customers master or mistress and treat them like they are their servants in a private home. They play games, give manicures as well as serve food and beverages. They also cry when the customer leaves the café.
Ooedo Onsen Monogatari Hot Springs
This is a natural hot spring theme park near Tokyo Bay. There are 14 different types of baths indoors and outdoors including baths that are filled by hot water coming from 1,400 meters underground. Visitors of all ages can spend the day in a yukata robe walking around the shopping arcades as well as the hot springs. The Ooedo Onsen Monogatari Hot Springs have restaurants, spas and massage rooms as well as stone saunas. The baths are gender segregated, but there is a common area with a foot bath that is very relaxing and it is near the shops and restaurants.
Plastic Food
In the Kitchen Town district of Asakusa's Kappabashi, there is a company that has been making delicious looking plastic food since 1932 for restaurants to display in their windows. Ganso Shokuhin Sample-ya now also caters to the tourist trade and provides souvenirs of magnets, key rings and phone straps that look like real food. Not just an apple, but a bowl of ramen with juice as a key ring and more. Visitors can go upstairs and have a go at making some mock food. The company also makes kits for children of fantastic, realistic ice cream treats.