The city of Beziers, France, located in the southeastern corner of the country, is often considered the rust belt of France, due to the production work that used to go on here. However, with all of the facility history and architecture spread throughout the city, it makes an excellent stopping off location for anyone who is looking to visit this area of the country.
Saint Nazaire Cathedral
There are so many incredible cathedrals built throughout Europe that you could become completely lost in its display. The Saint Nazaire Cathedral is built in the high part of town, so it can be seen from just about anywhere, plus due to its placement on top of a hill, it truly is a photograph waiting to be captured. For any lover of Gothic architecture, this is an excellent facility to take in.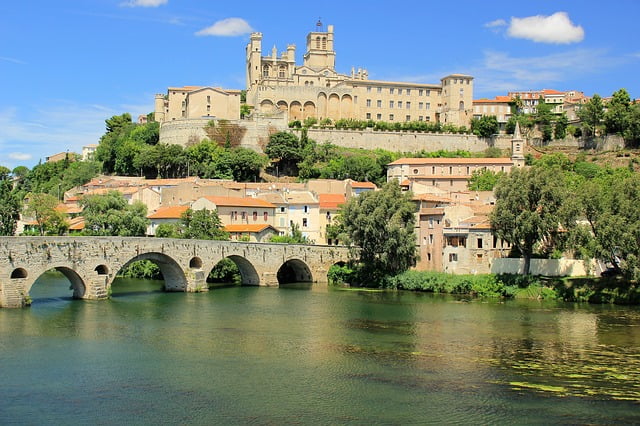 The Plateau des Poetes
An English styled park, designed in the 1860s, is an excellent location to simply take in an afternoon stroll. Here, you are going to find several statutes of poets and artists, not to mention a fountain of the Titan. It is also going to connect different areas of the town together, almost as a gathering spot of artistic statues and design elements. This is possibly the best place to just lose yourself in your thoughts as you take a walk.
The Fine Arts Museum
For any art lover, there are some incredible artistic works on display, including material produced by Vincent van Gogh, Hans Holbein and Henri Goetz.
Le Point Vieux
There is something about old bridges that is romantic and can take you back to a time long ago. This middle ages stone bridge does exactly that.
Le Cimetiere Vieux
Old cemeteries can be rather enlightening, not to mention informative. This beautifully designed, open air cemetery designed in the 18th century is essentially a museum of professional sculptors and artists at the time.