The Gold Coast is one of the most spectacular places to visit in Australia. Its serves as a great place for an extravagant tour to replace your boredom with heaps of enthusiasm and vigor, as you enjoy all kinds of attractions from the marvelous sea shore and theme parks to the multi-cuisine restaurants with an assortment of brews and wines. With so many things to see and do on a visit to the Gold Coast, the following is a short list of some must-do activities.
Amaze at the Great Scenery from the landmark Q1
It is the tallest residential tower in the world, and is strategically placed by the beach to provide a great observation deck. It is a great point to start your day tour of the Gold Coast. On a regular day, you can marvel at the extensive coastline in both directions, or simply lay on the floor during a thunderstorm to observe lightning strike the 97.7 metre spire on the Q1.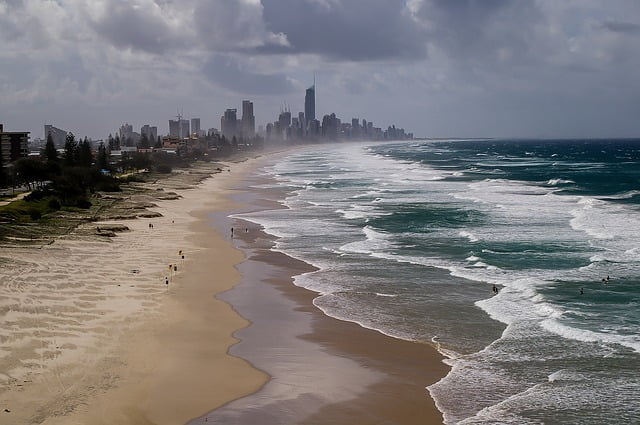 Theme Park Adventure
Fun comes naturally at the Gold Coast with the some of the biggest, diverse and fun theme parks in the southern hemisphere. You can visit the WhiteWater World, Movie World, Sea World, Dream World, and Wet n Wild, as well as a variety of other smaller parks to spend time with the wildlife, sea creatures, or experience the virtual V8 supercar race, among other thrilling activities.
Let the Adrenalin Pervade You
There are numerous thrill-seeking activities including zorbing, jet-skiing, surfing, scuba diving, hot air ballooning, jet-boating, bungy jumping, deep sea fishing, helicopter tours, off-road 4WD adventure rides, WRX rally car racing, and so forth.
Enjoy the upscale dining experience with delectable dishes
You can choose to eat out in one of the top establishments or dine in private. The most common menu item in Gold Coast is Fresh seafood, which could be self-caught, if you choose to go for fishing lessons. Gold Coast is also known as the Wine Country' for its exceptional wine, so make sure to try some wine from multiple varietals.
Have a spa treatment
There is an increasing number of award-winning and top-class spa or wellness retreats where you can unwind, relax and rejuvenate.