If planning a family trip to Vermont you should probably plan to spend a couple more days than what had been originally planned. Stowe, Vermont is just less than 73 square miles. There are many things that the whole family can enjoy while visiting Stowe, Vermont.
Stowe Mountain
Stowe Mountain offers some good skiing. If skiing is something that is on the family activity list, you have come to the right place. This skiing location offers a helpful and happy staff and lift tickets to ride to the top of the ski area.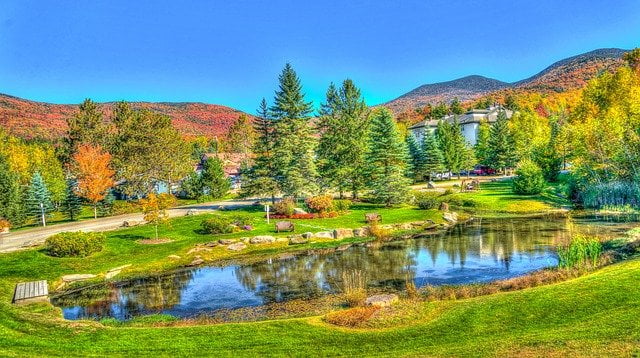 Trapp Family Lodge Outdoor Center
There is also the Trapp Family Lodge Outdoor Center. This location offers a great place to cross-country ski. They have many paths that are maintained very well. If skiing isn't really what you want to do you can always sit down at the outdoor seating area and take in the great views from all around.
Stowe Mountain Auto Toll Road
Stowe Mountain Auto Toll Road is a trip that the whole family can enjoy. Once you have paid the toll you will begin a beautiful trip up the mountain. There are places to pull over and take pictures. There may even be some once in a lifetime photo opportunities.
Stow Country Club
If visiting Stowe, Vermont during the prime golfing weather the Stow Country Club has a great course that is kept in beautiful condition. From this course you can have a good view of the Green Mountains and the rolling hills. This course is a must try.
Smugglers Notch State Park
If just going for a walk or planning a backpack trip and picnic, Smugglers Notch State Park could be the place to go. This is a very clean park with beautiful scenery. There are rock trails that can be used for walking or you can drive through the park. If in Vermont when the fall colors are coming out this park would be a great place to see the foliage.
These of course are only a few of the attractions that can be seen while being here. So if making the trip or if you are already here be sure to check out these and all the other great places that Stowe, Vermont has to offer.