Grenada is a beautiful country that consists of several smaller islands located in the Caribbean Sea. The beautiful and tropical setting is often an after though in the minds of Caribbean beach vacationers. While flocks of those on holiday head to more populated destinations; more thoughtful travelers have discovered the wonderful alternative of travel in Grenada for beach holidays with a cultural twist.
Pristine beaches at Grand Anse
When most individuals think of a beach vacation their first item on the agenda is often to relax. There are wonderful beaches in Grenada that will give you the feeling of calm and relaxation. Grand Anse Beach in Grenada has one of the most beautiful stretches of white sand beaches in the entire world. If you are seeking a more remote beach area there are plenty to choose from in Grenada such as Black Bay Beach and Bathway Beach.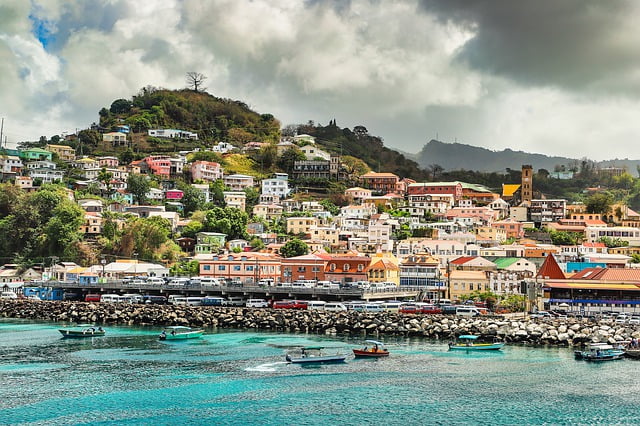 Discovering the historical sites
Grenada has a rich and interesting history, and it's also working hard to maintain it's own unique flavour as tourism starts pouring in. You would be remiss if you didn't tour some historical sites during your vacation. You would be hard pressed to find a more beautiful and calm area as Grenada to spend your holiday but you'll be intrigued to learn about the conflict filled history. You'll want to visit the many preserved battle grounds and plantations as well as the historical museums and spice and rum manufacturing plants.
Hiking trails for hikers of all levels
After you have that chance to relax you'll want to attack the adventurous side of your soul. While on holiday in Grenada there are an infinite number of outdoor sports that will give you the best of workouts while checking out beautiful scenery. Grenada offers countless hiking trails for hikers of all levels. A lot of the trails run through majestic rain forests. The Morne LaBaye trail is one that is fit for anyone in the family and is a fun hiking trail to take the children. If you are a seasoned hiker try the Mt. Qua Qua Trail for a more challenging trek up a steeper pike.
An afternoon of fishing
Fisherman have known the islands of Grenada to be a top destination for some of the best sports fishing in the world. Several boats are available for charter and give you some of the best equipped vessels to help you wrangle in a deep sea prize catch trophy fish. Tuna and marlin are abound in the warm waters and are just waiting for the right bait.