If you're considering taking a golfing holiday this year, I think Tenerife should definitely be on your shortlist of destinations. Not only is the island home to a host of great courses, but it's also got conditions ideal for relaxing and challenging alike.
So, what makes me suggest Tenerife above anywhere else? There are a number of reasons really – I've given you a quick list below, as well as collated some of the island's best courses, just to give you an idea of what you can expect.
Why is Tenerife so perfect for golf?
No destination that claims to be ideal for golf is going to be lacking in great courses, so I won't go on and on about how amazing the courses here are (they are, though!). Instead, I'd like to talk about some of the other qualities that make Tenerife such a golfing mecca.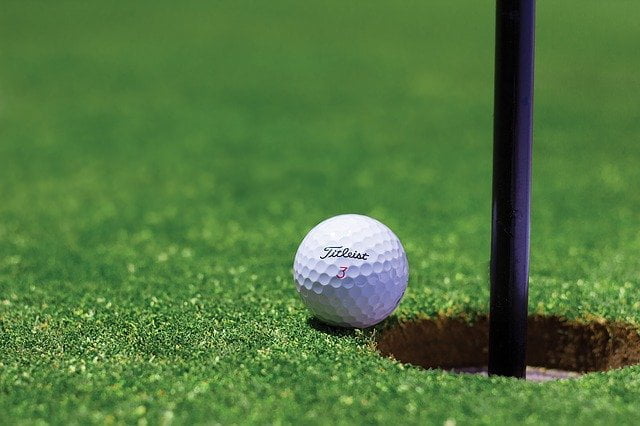 For me, the weather is a stand-out factor. With a year-round average temperature of 22 degrees C and virtually constant sunshine, the island is perpetually spring-like, so you can play whenever you visit. Of course, as summer's fast approaching, I dare say many of you are thinking of playing or round or two in the full heat of the season.
The next quality that lends Tenerife to golfing holidays is the fact that there is something for pretty much any level of player, whether you're a total novice, professional, travelling with children or an older golfer. What I really love about the courses here, though, is that their terrain is so varied and impressive.
For instance, some courses have stunning sea views, while others are peppered with lakes and ravines, and surrounded by cactuses and palms. As a quick tip, it's worth remembering some hotels (like the Abama Golf & Spa Resort) have their own courses.
Golf del Sur
Located on the south of the island, Golf del Sur is an exciting 27-hole course that opened in 1987 and offers brilliant views of Mount Teide – an amazing backdrop for any game. Plus, it's hosted many tournaments, including the Tenerife Open. Come here and you can also take advantage of a driving range, putting green, pitching green, bar and restaurant, among other handy facilities.
Campo de Golf Las Americas
Opened in the late 1990s, Campo de Golf Las Americas is located in the heart of the popular tourist resort of Playa de Las Americas. So, it's a really convenient choice if you're planning on staying there. Water features in eight of the course's 18 holes, while you can also simply hone your skills at the driving range, pitching and putting greens, and with golf classes.
Los Palos Centro de Golf
Comprising just nine holes, Los Palos Centro de Golf is a brilliant course in so many ways. Obviously, it's great if you fancy playing a shorter game, but it's also quite good for beginners, since it's largely flat. Another bonus is that there are plenty of interesting obstacles for the more experienced player – so it has something for everyone!
Golf Costa Adeje
With lovely views of both the Atlantic Ocean and the Adeje Mountains, there's little doubt in my mind that this is one of Tenerife's most scenic golf courses. This 18-hole course is only 5 km from the popular sands of Playa de Las Americas, and has a great mix of lakes and gorges as obstacles.
Another thing I like about this course is that it incorporates the local landscape and history really well. For instance, it's built over old banana plantations, and the old stone walls that were used to mark them out can still be seen while you play.