Lanzarote has long been one of the most sought-after holiday destinations among Britons, and with good reason too. With the isle (along with the rest of the Canary Islands) having an annual average temperature of 22 degrees C and receiving 3,000 hours of sunshine a year, it's a popular place to soak up the sun. That doesn't mean, however, that you won't be able to escape from the crowds.
Of course, there's nothing wrong with basing yourself in a bustling coastal resort. However, I think if you're going away with the specific intention of escaping the stress and strain of day-to-day life and are looking to have some quiet time you ought to seek out more tranquil spots. Once you've booked hotel accommodation and arranged getting there, you should start investigating what the secluded parts of the isle have to offer.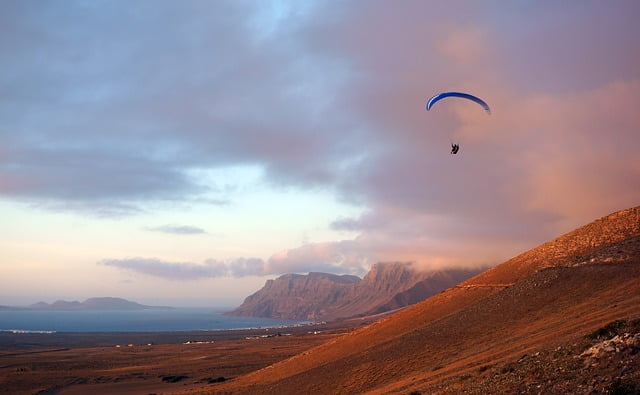 As you might expect, given its fantastic climate, Lanzarote is a lovely place for a beach holiday, though many of its most popular sandy stretches can get extremely busy, especially during the peak tourist season. That said, there are several coastal expanses that aren't rammed with holidaymakers. Come to any of the following and we think you'll have the chance to top up your tan in quiet surroundings while connecting with nature.
For those seeking a quiet unspoiled beach, El Papagayo is one place that is certain to tick all the right boxes. Located in Yaiza, in the south-west of the Spanish island, this natural spot is situated between two towering cliffs.
Although it is quite small at just 120 m long, the fact it is not as busy as many of Lanzarote's other beaches should mean that you have more than enough opportunity to relax and unwind. However, if you're hoping to be a little more active don't worry as El Papagayo's calm waters offer ideal conditions for snorkeling and swimming.
Also situated in the Yaiza region of Lanzarote is the charming beach of Golfo. This small stretch of black volcanic sand is a popular spot for local fishermen, thus coming here provides you with a great insight into day-to-day life for the island's residents.
Bear in mind that the waves are quite strong, so it is unlikely to be the best place to go swimming. That said, taking a walk along the beach and soaking up the magnificent sea views is sure to be an experience that you never forget.
Lanzarote isn't short of fantastic resorts to stay at either, with Costa Teguise and Puerto del Carmen being among two of the largest. However, we think it's worth seeking somewhere smaller if you want to get away from the hustle and bustle. One good spot is Macher, a tiny hamlet that has been largely untouched by commercial tourism development and contains a wealth of self-catering accommodation.
Alternatively, you could base yourself in Guime. Situated in the hills overlooking Puerto del Carmen, this small village features a good selection of holiday villas and its elevated central location provides the perfect conditions not only for relaxing but also exploring the rest of the island. Come here and you'll be just a short drive away from Lanzarote's wine-growing district where you can tour bodegas to see how wine is produced before sampling some for yourself.