If you are planning a trip to Bath, England you are in for a wonderful treat. Bath is a city located in southwest England approximately 100 miles to the west of London. The establishment of the city of Bath came from the Romans and was a spa. This city is packed full of fascinating history, beautiful architecture, and wonderfully iconic sites. Bath is home to an assorted collection of fascinating museums and is packed full of unusual and exciting things to do.
Abbey Tower
While on your trip to Bath, you should definitely schedule a tour of the Abbey Tower and stay for tea afterwards. The Abbey Tower consists of 212 steps to the top, on the way up you'll get to see the ringing and bell chambers; the breathtaking 360 degree view from the top of the Abbey is a sight you'll never forget.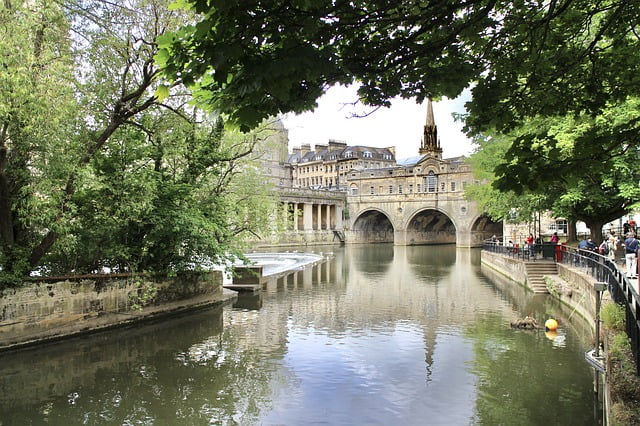 Roman Baths
While in Bath another opportunity you don't want to miss is stopping by the Roman Baths, where you can stop and grab a bite to eat at one of the beautifully restored Georgian town houses.
Razorcat Tour
If you're looking for something unique and leisurely, schedule a Razorcat Tour. There are tours to fit any time and or budget restraints you may encounter. If it's in your budget the hour hour tour gives you the option of five different routes, where you'll get to see many of Bath's exemplary sites and then you'll be whisked out to the countryside for gorgeous scenery and splendid picture perfect villages.
Walking Tour
If you want to get a more in-depth look at the historical side of Bath, allow me to suggest a walking tour with the Mayor of Bath Honorary Guides. These tours are free of charge, last around two hours, and are a wonderful way to indulge yourself in the historical key points of the city.
Spa Time
Finally what better way to round out your trip than with a visit to one of Bath's spas, take advantage of a 2000 year old experience and soak in Bath's natural thermal waters
Now that you have some entertaining and enjoyable things to do at that's left is to pack your bags and head to Bath.