Tallinn is the Capital city of Estonia. This metropolis is the largest in the country with a population of over 416, 470 people. Tallinn is situated near the north of Estonia and is among the top ten digital cities in the world. This metropolis is located near the Arctic Circle hence it is a famous tourist destination. It is also worth mentioning that Tallinn is a hub of several industries. In case you are planning a holiday to Tallinn, then mentioned below are some interesting places to visit and things to see:
Open Air Museum
This museum carries along a rich history of the Estonian fishing villages that date back to the 18th Century. The museum features a schoolhouse, church, a fire station, an inn, night sheds and several mills. The Open Air Museum was established in 1957 and it is located on seventy nine hectares of land with seventy two buildings. Here, you can learn and explore about different traditional buildings that are set in this museum.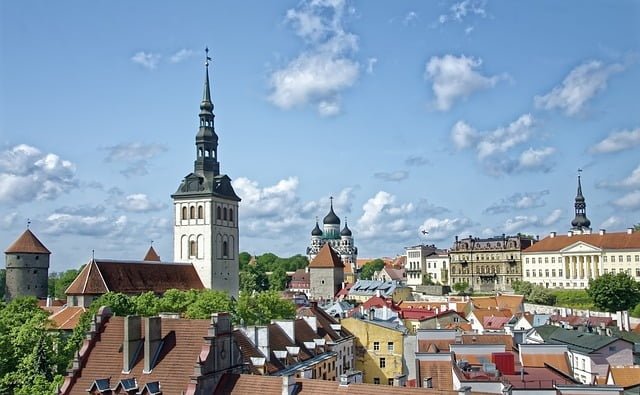 Kadriorg Palace
You can enjoy a relaxing stroll at the Kadriorg Palace. The floral beauty is simply amazing. At this Palace, you will understand a lot about the Russian history.
St. Olaf's Church
Before Denmark conquered Tallin, the St. Olaf Church was considered a center for the Scandinavian community. It was constructed in 1519 after which it was dedicated by Saint Olaf who was from Norway.
Kumu Art Museum
This is among the classic art museums found in Tallinn. It is the biggest in Baltic and is among the most famous ones in Northern Europe. This museum got its initial permanent building back in 1921 and it currently houses exhibition halls as well as an education center for children and art lovers.
Viru Keskus
While in Tallin, you can choose to shop at the modern Viru Keskus complex. This shopping complex has a total of five stories that stock a huge variety of products from independent retailers. Here, you can purchase souvenirs, perfumery, furniture, cosmetics and many other items.