If you've already explored the big cities like Madrid and Barcelona, but you still want to experience more of Spain, then Zaragoza is a unique destination to visit.  Rich in culture, shopping, and eating Zaragoza is a city where you can easily spend a few days soaking in the ambience and taking in the sites. Here are some suggestions for attractions to visit: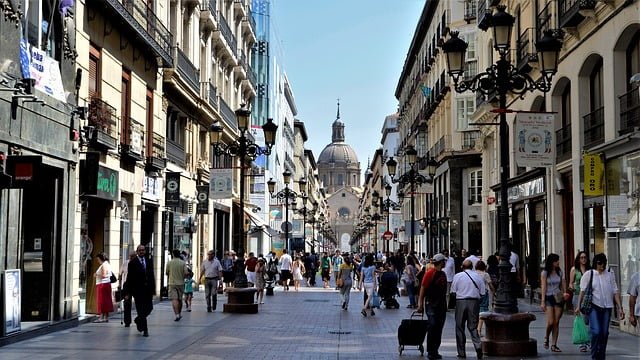 Museo de Zaragoza
This is one of the famous municipal museums in Zaragoza and it should be your first stop if you are visiting the city. The museum is free to visit, and it has an impressive mosaics from Caesaraugusta, as well as an extensive collection by the painter Goya.
Basilica de Nuestra Señora de Pilar 
Built in the Baroque style, this Roman Catholic church is one of the most visited sites in the city, mainly because the ceilings features paintings by great masters like Goya and Bayaeu. While admission to the church is free, it's worth nothing that there is a strict no photo policy.
Centro Deportivo Municipal Actur
Summer in Zaragoza can be unbearably hot and sometimes all you can do to cope is escape to the pool. If you happen to visit during the hottest months of the year, fear not, because you can easily cool down at one of the many swimming pools at the Centro Deportivo Municipal Actur. With a large grassy area and multiple pools to swim in, this is a nice place to linger.
Museo Camón Aznar
The Museo Camón Aznar has been one of the best fine arts institutions in the city. They also offer Spanish dances and music. When visiting this place, you will learn about this rich culture at the same time the traditional Spanish dishes. This made people who are interested in this rich culture to visit the place regularly with aim of learning about the culture.