Antalya is a popular place to go for an enjoyable family holiday in Turkey. There are plenty of activities and attractions for the entire family to enjoy. Below are five places anyone visiting Antalya should check out when they arrive.
Aqualand
Spending the day at an aqua park with the family is a sure way to keep everyone happy. Aqualand is full of water slides for the kids, and parents can relax by the pool in the warm sun while the children play.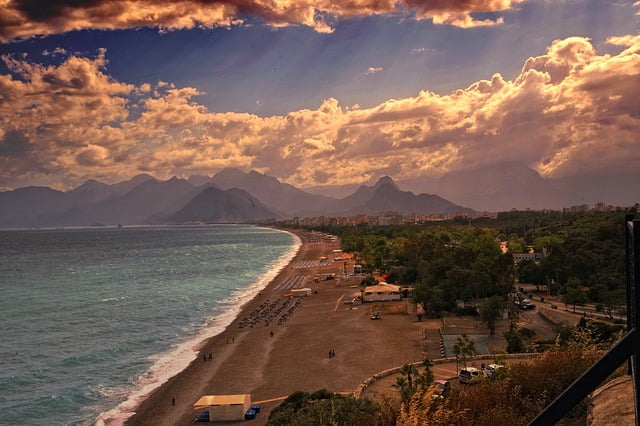 MiniCity
MiniCity is a unique place that offers hours of fun for everyone. The large area consists of tiny versions of some of the famous architectural buildings in Turkey. Some of the buildings to see are the Dolmabahce Palace and Hagia-Sophia. There are approximately 100 models that mimic incredible detail of the buildings. This is an educational way for kids to learn about Turkish culture without actually going to the buildings in person.
Antalya Aquarium
Located close to the MiniCity is the Antalya Aquarium. If you plan correctly, you can see both in one day. Here you can see plenty of different sea creatures and sharks. There is a lot do to in the aquarium and excellent features for the entire family to enjoy.
Jeep Safari
One of the most exciting things to do in Antalya is going out on a jeep safari. Going on a jeep safari is easy to arrange, because it is one of the main attractions in the area. Everyone in the family will enjoy jumping in the jeep and heading out of the city into the wide, open country. There are lovely villages to explore, and you might stop off for a swim in the river. The day is complete with a barbecue. This is the best way to see the wild side of Turkey!
Beautiful Beaches
Underneath the beautiful blue skies of Antalya are beautiful beaches bordered with green mountains. Tourists from all over the world come to enjoy the sunshine and water throughout the long summer months of May through September. The beaches have plenty of water sports to offer from jet skiing to banana boat rides. Small boat cruises are available allowing families to sail out into the Mediterranean for a swim and relaxing cruise. For the 18 – 25 year olds, the booze cruise is always an exciting and lively cruise!