Everyone hopes to have some fun on holiday and that is exactly what you should expect once you arrive in Fez, Morocco. This city is a thrill to the senses and it offers endless options in terms of things to do. Here are 5 places to visit on a trip to Fez, Morocco:
Get lost in the Old Medina
The old Medina is believed to be the largest car free urban area and also is the home to the world's first university. You definitely will like the unique atmosphere that comprises of a variety of things including donkeys, carts, and camels.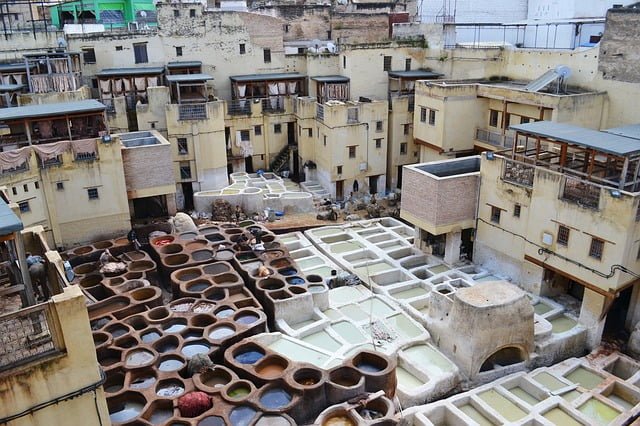 Chouara Tanneries
You can smell the leather being turned into different forms and colors by manual laborers even before you arrive at the Chouara Tanneries. The site of dye pots and leather skins being left to dry in some places will definitely make you want to see more.
Borj Nord and the Merenid Tombs
The forts and tombs which are located in the hills that surround the city will give you an idea of the kind of heritage that is associated not only with Fez but the entire country. The way they have been preserved makes it easy for you to view all that you want and even take pictures.
Al-Attarine Madrasa and panoramic café
This is an Islamic school that dates back to the 14th century. One of the things that you need to note when visiting this school is that non Muslims are not allowed in. You however can still view the beautiful areas that surround it.
The Royal Palace of Fez
The royal palace is usually closed to the public but that does not mean that you cannot have a wonderful time viewing it from the outside. With seven gates and an amazing design to cape the wonderful surroundings, you definitely will enjoy.