Once you get to Cambridge, you will definitely want to know what things you can do so as to make your visit exciting. Of course, the activities you can engage in are plenty and will depend on who will provide you with information of what possibilities Cambridge has to offer. However, as a general kind of rule, there are some things that all visitors should not miss out on:
The Cambridge University
This university comprises of several colleges with the most famous of being the Kings college. Before you plan to pay a visit to the university, it pays to conduct some research and decide on the colleges that interest you most. Majority of these colleges are situated at close proximity; though, there are those that are a little far from town. Putting some planning is worthwhile so as to avoid wandering around the colleges aimlessly.
Alternatively, you can book some tours that will take you round the interesting colleges while accompanied by a tour guide. Notably, this is the best alternative for those on limited stay and may not want to go through the hassle of organising the route independently.
The Cambridge Backs
During your leisure time, you can take a guided punt through the meanders of the River Cam. You can either use the services of a guide or go round the riverbanks on your own. Some strawberries, champagne and picnic would be great around the river banks. Known for its serenity, the Cambridge Backs is definitely worth the visit. While here, you will notice expensive lawns and beautiful gardens that provide a superb escape from the city's hustle and bustle.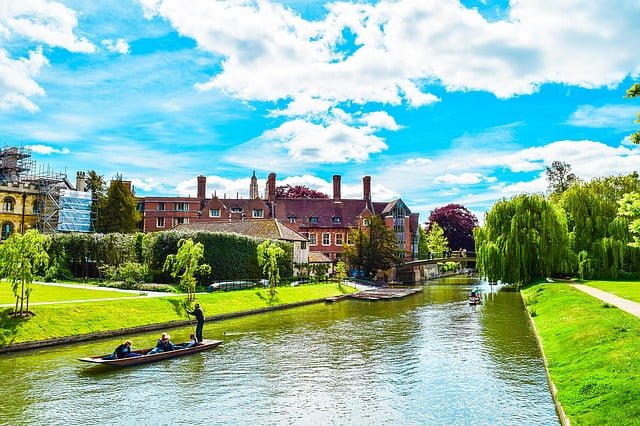 The Fitzwilliam Museum
At this museum, you can enjoy a great family fan day with your family. The museum has one of the largest collection of fine art in the entire country. It is situated at close proximity to the city.
Cambridge Market Square
The existence of this place can be dated back many centuries ago and is one of the greatest places to grab yourself some amazing deals. The stallholders sell virtually everything.
You can choose to shop at the market or at the malls. Walking through the city is a great idea as this will expose you to the endless possibilities available.