Bristol is a city, ceremonial county and unitary authority area in south west England and has an esteemed population of over 433, 100 .It is the 8th most populous city in United Kingdom, 6th in England and the most populous city in south west England. Bristol city has many tourist attraction places to visit. From historic landmarks to museums and national parks there is no doubt that Bristol is one of the best places to visit. Below are 5 places to visit in Bristol, UK.
Ashton gate
Aston gate is actually the leading leisure and sports venue in south west England. The stadium is well known to hold major tournaments and championship games including premiership rugby during winter and coca cola league football. The stadium has attracted the biggest names like Sir Elton John and Bryan Adams during summer music concert season. It also has world class exhibition, conference and banqueting venues.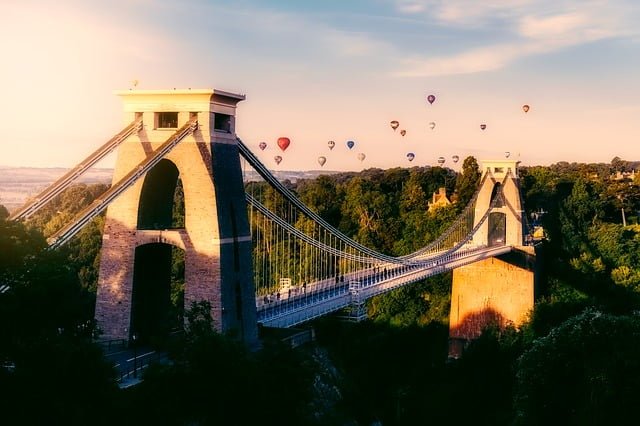 Blaise Castle House Museum
Situated along beautiful parkland of Blaise estate at Henbury, this amazing museum is a house that was built in the 18th century and it is considered as a historic landmark of Bristol city. The museum contains variety exhibits from the 18th century up to the 21st century. Some of these exhibits include domestic equipment gallery, old period costumes and train collations among many others. The museum actually has over 30,000 collections.
Clifton Suspension Bridge
This amazing bridge is actually one of the city symbols. The bridge has lasted for over 150 years and has attracted tourist from all over the world. The bridge serves as the ideal spot to view the beautiful Avon gorge.
St Mary Radcliffe
It is widely recognized as one of the most magnificent parish churches of United Kingdom .Christians have worshiped in this parish for over 900 years. This Anglican parish church is actually one of the largest parish churches in England.
Hippodrome
This is a magnificent theater situated in the west end of Bristol city. Since its construction in December 1912, this amazing theatre has been the epicenter of arts and acting. The architecture used to construct the building is amazing and it includes huge water tank constructed at the stage front and can be filled within one minute hence allowing the theatre to combine 3 forms of entertainments: aquatic, circus and stage.